Demarec takes concrete crusher to Bauma
Netherlands-based demolition and equipment manufacturer Demarec is using the upcoming Bauma exhibition (Munich, Germany, April 8 to 14) to show two types of concrete crusher including the brand new DCC-50 for machines from 35 to 55 t with a jaw opening of 1,500 mm (59 in).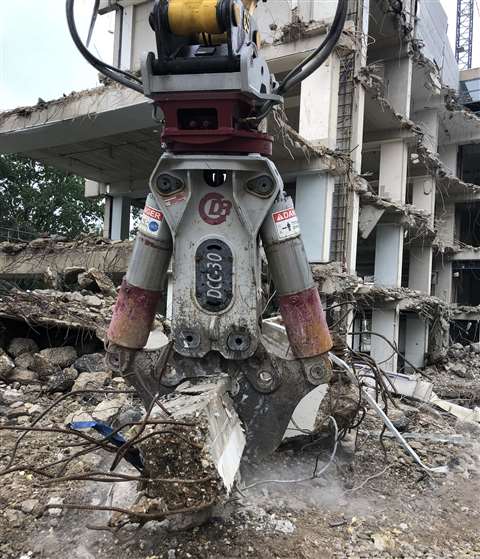 The company will also show the DCC-30 for machines weighing 20 to 35 t, jaw opening of 1150 mm (45 in), which is part of six products in the range covering machine weights from 18 to 80 t.
Development of DCC has been driven by increasing demand from the market for a two-cylinder concrete shear with a favourable weight, which makes it suitable for high reach demolition machines.
The concrete crusher has two pivot points, which ensures that the jaws have more torque to generate the maximum closing force. According to the company, in combination with the newly developed DemaPower 2.0 cylinder and tailored jaw geometry, the DCC concrete shears produce 25% more force on average than similar shears.
Other products on show at Bauma include the DXS-40 and DXS-50 scrap shears, and the DRG-27 heavy-duty demolition and sorting grab.