Demo Expo to co-locate in 2021
Environment Media Group and the National Federation of Demolition Contractors (NFDC) have announced that the United Kingdom's Demolition Expo event will be co-locating with Letsrecycle Live in 2021.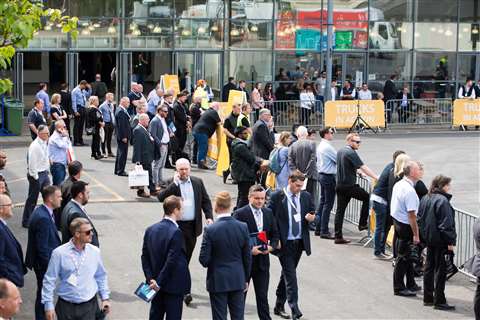 The first co-located event will take place on May 12 and 13 at the National Agricultural Exhibition Centre (NAEC) in Stoneleigh Park, near Coventry in the English midlands.
The Demolition Expo, which is organised by the NFDC takes place every two years, showcases suppliers and businesses within the demolition industry.
It was most recently held last year in Hertfordshire in the south of England.
Around 2,000 visitors attended the last Expo in 2019 in Hertfordshire, where a huge display of demolition machines and equipment including high reach, excavators and skid steers from the world's leading manufacturers were on show and in action.
Letsrecycle Live was established in 2019 and enjoyed a successful and well received first edition of the event.
Howard Button, CEO for NFDC said: "Demo Expo has been a flagship event for the NFDC and the overall demolition industry for many years and we are excited to be co-locating with Letsrecycle Live to bring even more value and benefit to our exhibitors and visitors.
"As the only show in the UK dedicated solely to demolition, we are committed to ensuring that the Demo Expo brand retains its identity and focus yet embraces the obvious cross-industry synergies this collaboration brings.
"We are delighted to be joining forces with the like-minded team at Letsrecycle Live and looks forward to taking both events from strength to strength."
The NFDC said next May's event will feature six sector specific zones stretching across indoor and outdoor areas.