Demolition specialist stays ahead with Finlay Central
A demolition company is powering ahead to meet increasing demand with the help of new plant featuring the latest in telematic monitoring.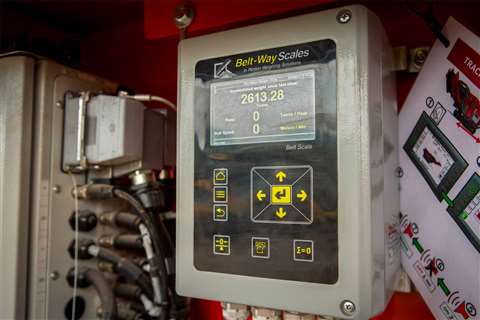 Cheshire Demolition, which has its headquarters in Macclesfield, United Kingdom, has taken delivery of a Terex Finlay J-1170 jaw crusher from Finlay Central – part of the Finlay Group of companies.
The jaw crusher joins a fleet of Terex Finlay machines at the company, including a Terex Finlay 883 screener and a Terex Finlay J-1160.
Cheshire Demolition has specified the T-Link Telematic System as an additional feature for its latest acquisition, which enables the plant to be monitored remotely off site as required.
The technology allows operators to review the performance of their machine in areas including fuel consumption, belt speed and tonnage for optimum performance.
Neil Trueman, a director at Cheshire Demolition, said: "As a company we've seen rapid growth in the last five years, so we've bought in another Terex Finlay J-1170 to help us keep up with that demand.
"Between 2,000 and 3,000 t of material come to our yard in Macclesfield every week so it's important for us to have the machinery that can help us stay ahead of the game."
Working at the company's reclamation yard in Macclesfield, the Terex Finlay J-1170 is processing aggregates brought to the site from demolition jobs and the company's waste transfer station.
Neil Partington, sales director at Finlay Central, has worked with Cheshire Demolition for six years and has specified all the Terex Finlay machines the company has bought.
Neil said: "What makes this different from the other jaw crushers Cheshire Demolition has had is the T-Link Telematic System.
"This technology enables the plant to be monitored from anywhere around the world."