Deutz names regional business manager
By Lindsey Anderson30 April 2018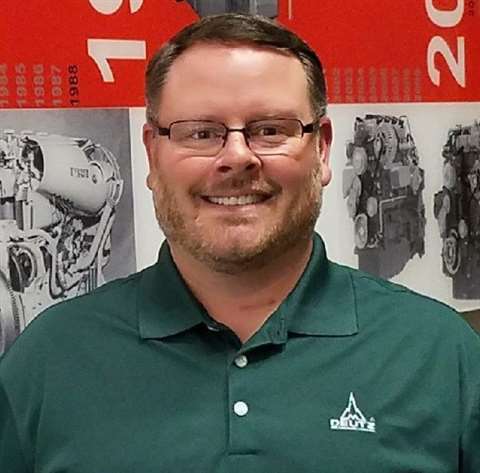 Jeff Blazok has been named Deutz Corporation's regional business manager. Blazok will be responsible for developing and maintaining sales of new Deutz engines, Xchange remanufactured engines and genuine Deutz parts in the Eastern region of the U.S.
Blazok will also support OEMs in those regions and work with Deutz distributors and dealers, training and coaching them on Deutz products, features and benefits. His primary accounts will include Deutz distributors Stauffer Diesel, Engine Distributors Inc., WW Williams and Williams Power Systems, Blue Ridge Diesel and Central Diesel.
"I'm really excited for the new opportunity I have been presented here at Deutz," Blazok said. "I'm looking forward to the successes and the challenges that will inevitably be in my future here."
Blazok brings 15 years of engine knowledge to Deutz and most recently served as a Southeast regional sales manager for Kubota Engine America.
"Jeff's engine experience and sales background make him excellent addition to our sales team," said John Dutcher, director of regional sales for Deutz Corporation. "The Eastern region is certainly an important one for Deutz, and we're confident that distributors in that region will benefit from Jeff's knowledge and expertise in the months and years ahead.