Developer stunned by bid for Estonian rail project
By Mike Hayes22 August 2022
A single bid of €346 million has been received by Rail Baltic Estonia, for the construction of the Ulemiste terminal of the Rail Baltica railway, plus related infrastructure.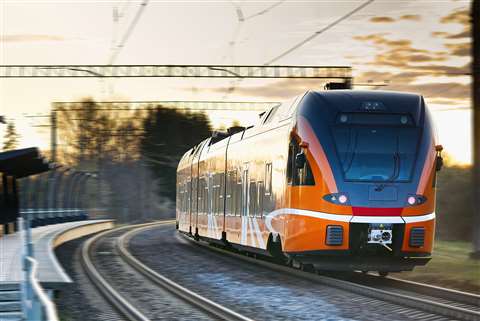 The bid, submitted by Italian contractor Rizzani de Eccher, represents almost double the estimated total cost of the project, as established by the developer.
Rail Baltic Estonia's chief operating officer, Marko Kivila, said, "Considering the extensive impact of the war in Ukraine on the situation in the construction market and price levels, as well as international bidders' uncertainty about our region, the scarcity of bids was to be expected."
He added, "Naturally, we hoped there would be more bids and that there would be more interest in participating in the construction of this object of symbolic significance."
Kivila added, "This is an extremely demanding large-scale object the establishment of which is being financed from various EU funds. Thus we took various preventative steps to see the procurement succeed and to mitigate risks, both before announcing the tender as well as afterwards.
"Having received the queries, we indexed the cost according to the construction price index, adjusted the schedule of the project, simplified the documents and repeatedly postponed the deadline of the procurement at the request of potential bidders."
While continuing with the procurement procedure, the procurement committee for the project is now said to be continuing considering an option to split the project into a number of separate lots.
In addition to the terminal, the railway infrastructure, access roads and a square enabling passage under the railway, are proposed, as well as new tram and bus stops and parking areas.
The contract calls for completion of the terminal's construction by 2026 and of all works on the project within the first half of 2027.