Diesel Progress 40th Annual Engine Year Book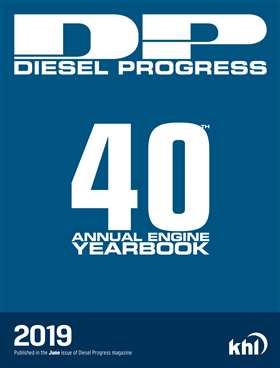 While electrification and all that surrounds it are all the rage right now, it is readily apparent from the huge amount of information in the pages that follow, that the internal combustion engine, whether it be diesel, gasoline or gaseous fueled, is a long way from extinction.
In fact, you could make the case that some of the most impactful environmental engineering over the last 40 years has been done in the labs and shop floors of engine manufacturers around the world. Many/most of the engines mentioned on the pages that follow, are 98+% cleaner than they were when we first started doing what became the Engine Yearbook. Something that is 98+% cleaner is nothing to take for granted.
We are kind of proud that the Diesel Progress Engine Yearbook is 40 years old. There are magazines in these markets that are not 40 years old, much less a single continuous editorial section. (Diesel Progress itself is 84 years old).
Supporting documents
Click links below to download and view individual files.