Difficult first half for Manitou
By Euan Youdale29 August 2013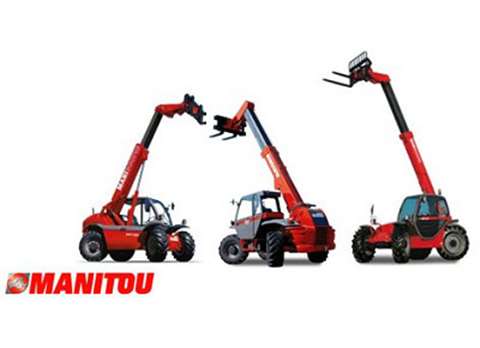 Manitou Group saw a 12% decline in revenue for the first half of 2013, compared to the same period in 2012.
The group's operating profit dropped to €6.8 million for the half year (€16 million excluding the impact of exchange rates), from €31 million last year. Net income stood at €1 million, compared to €21 million the previous year. But there was positive news in net debt, which dropped dramatically from €147 million in the first half of 2012 to €56 million.
The rough terrain handling division (TRH) – mostly telehandlers – experienced a sharper fall in revenue of 16% to €396 million. "In addition to the product development projects and work on purchasing, we launched fixed cost reduction initiatives aimed at protecting the divisions' profitability," said a company spokesman.
In contrast, the compact equipment division (CE), which includes the Gehl and Mustang brands, which are particularly strong in North America, increased its revenue by 10% over the first half last year to €127 million. The division benefitted from the market recovery in North America, particularly from the increased demand from rental companies, said the company.
"The first half was marked by the low level of invoicing at the beginning of the year that could only partially be recovered," said Dominique Bamas, Manitou Group president and CEO. "The decrease in the business activity of the RTH division and changes in the scope of the IMH Division in France explain the fall in profitability we are seeing. The impact caused by the appreciation of the Euro added to that."
"The work achieved to boost sales, which bore its fruit in Q2, will continue for the remainder of the year. The group's refinancing, which was finalised in June, provides us new leeway to achieve greater responsiveness and flexibility," added Mr Bamas.
The industrial material handling division (IMH) recorded revenue of €68 million, a decrease of 19% compared to the first half of 2012, and an increase of 5% excluding the impact of the discontinuation of the Toyota distribution contract.
"Initiatives to improve our competitiveness will continue, with a more focused approach on decreasing our breakeven point," commented Mr Bamas, "With the benefit of a satisfactory order book at the end of June and the recent increase in production rates, we expect improved performance in the second half of the year. The second half will also be influenced by the dynamism of the rental companies in Europe and, above all, in North America."