Digital experience is the key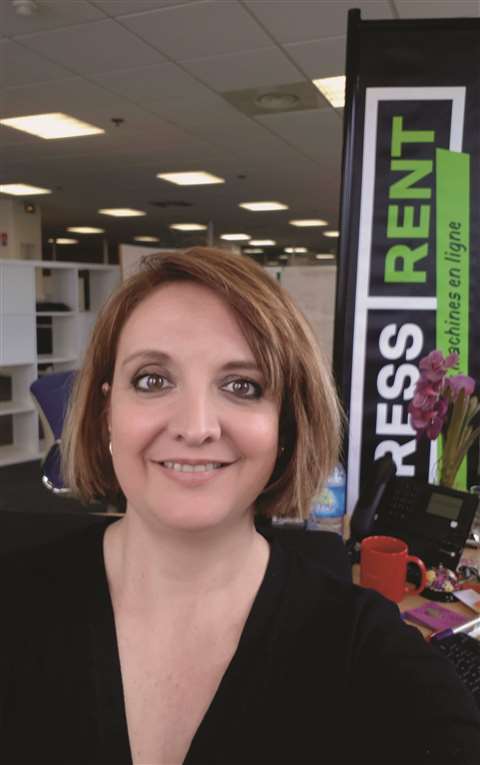 Let your mind drift back to the 20th century, and imagine all the things you hoped you'd be able to do one day, as a result of advanced technology.
Whether it's visually interacting with people, without being in the same room as them, or studying, in depth, your next holiday destination before arriving there, technology has allowed people to do almost anything, without having to break a sweat.
One of the latest technological trends in the rental industry is online marketplaces, allowing prospective equipment renters to specifically choose the machine they require, and triggering a rental contract via the online platform.
New player
A new player to this sector has entered the market in France, known as Xpress Rent. Headed up by Sophie Hulin, a long-time employee of Caterpillar distributor Bergerat Monnoyeur, the company has overseen a successful year of piloting, and launched at the start of 2017.
A new subsidiary of Groupe Monnoyeur, the company is said to have total independence, according to Ms Hulin, the managing director.
"We are part of the of the rental development of Groupe Monnoyeur, and we have great support from them. We have a chance to be successful, having their backing, but we're also very individual and we're very much a start-up and have been allowed to do things completely our own way – making it our own way," she said.
"It was important to me that we started this platform from scratch, rather than buying a
product that was already live and adapting it. We could have adopted something from Caterpillar, as I knew it all very well, but we want to make sure our customers understood that it was totally independent and unique, so it was to avoid confusion, more than anything."
Ms Hulin had worked for Bergerat Monnoyeur for 20 years, spending the last eight years working for its rental platforms such as the Cat Rental Store.
"I had this vision of what a rental operation was and thought about all the issues a rental company faces during the process of renting. That's where Xpress Rent comes in."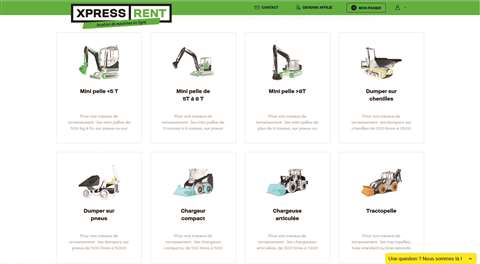 Xpress Rent offers a range of equipment and brands to suit the needs of the customer.
Perfect match
So how does it work? Well, Xpress Rent works with rental companies and offers them a chance to market their equipment on its website and App. A prospective renter will then use Xpress Rent, and use the search engine to filter their requirements – such as the type of equipment, its location of use and the start and end dates they require it. Xpress Rent will then produce a list of equipment available, matching the renters needs, and offer them the chance to add items to their basket.
Once the renter has chosen their equipment, they can view their basket of goods and make the transaction online, using a debit or credit card. It is then up to the rental company which owns the machine to organise delivery from its depot.
However, Xpress Rent doesn't stop there. In fact, the online platform acts as a tool to manage the contract from start to finish – a tool which Ms Hulin believes is essential to the renter.
"We wanted to make sure that the digital experience wasn't just about a person renting equipment from our site, but being able to have a profile where they can manage the entire contract. We send all the official papers for the equipment, which can be viewed on the browser, and we produce invoices for all the related costs breaking down the damages costs and so on.
"The renter can also edit the contract length, so if they no longer require the machine, they can organise for it to be taken away earlier than agreed, or vice versa if they need it for longer, they can add more days."
She added that Xpress Rent allowed renters to manage the contract on a daily basis, without having to speak to the rental company it acquired it from over the phone, with no visual aids.
The company makes its money by adding a transaction and contract management fee.
Ms Hulin said that the goal of the company was to provide customers with the best digital experience, making it as simple but efficient as possible. She added that it was important the company didn't go down the route of using one brand of equipment, but offering a wide range of choice.
"We have no link with Caterpillar, or no discussions about specific machine types. The idea is just about providing a digital platform. It also helps clients look at statistics and decide what the best machine is for them to use, so that hopefully they won't be disappointed with their choice, as they can take an educated view."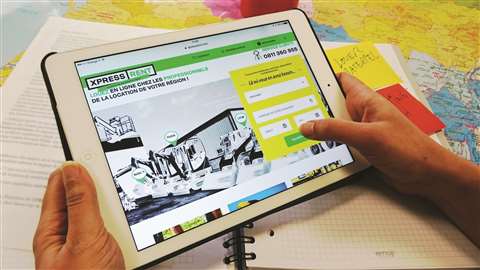 Range of equipment
Xpress Rent markets a range of earthmoving equipment, such as mini excavators, wheeled loaders and dump trucks. It also offers compaction equipment, such as vibrating plates, rammers and single drum rollers, as well as landscaping materials, such as augers.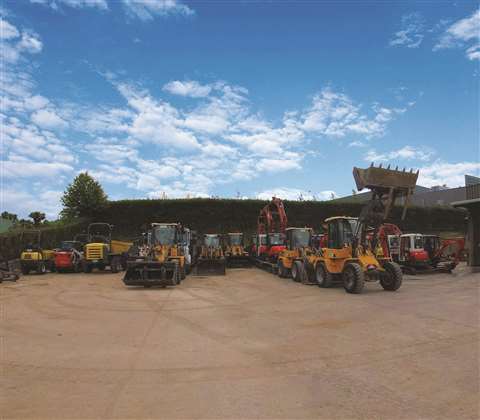 Suppose a renter wanted a specific sized mini excavator, the online platform offers a filter to choose machines below 5 tonnes, between 5 to 8 tonnes or anything above 8 tonnes.
The company operates in France only, but is yet to cover the entire country. Its key regions are Nancy, Paris, Lyon and Dijon.
However, Ms Hulin said the company would look to expand its offerings in the future.
She said, "We've started in a small way, from scratch, so we're taking our time and making sure we build something strong, before reaching out to further places.
"One day we hope to offer our services to the whole country. Beyond France? We shall see."
For a company fresh into the market, the experience of its managing director in the rental industry, and the financial backing of its parent company, Group Monnoyeur, provides Xpress Rent with all the tools to succeed. However, the digital world gets more competitive each year and, for the company to see success, it must continue to offer more than its direct competitors, in order to be the preferred choice for customers.