China-based MEWP manufacturer Dingli has acquired 25% of US-based MEC's shares, valued at $20 million.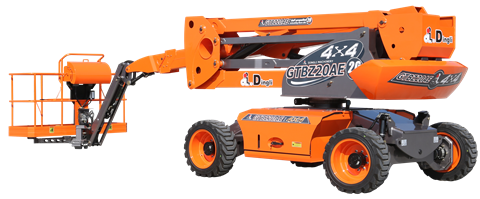 One of Dingli's booms, designed at Magni in Italy
Dingli and MEC signed the deal on 1 December, which it says represents the growing pace of the Chinese producer's international expansion. It follows last year's $20 million deal with Magni in which Dingli took a 25% stake in the Italian company.
"The AWP is widely used in the US, where relevant laws and regulations are mature and rigorous and man power is expensive, making the US the world's biggest market for the AWP," said Dingli in a statement.
"With huge demand for replacement and growth expected, the US is a market with tense competition both technologically and commercially for AWP brands. As the place where AWPs first originated, and which is home to world class AWP manufacturers, it is understandably difficult for brands from elsewhere to access it."
The plan for Dingli to elevate its brand value and expand its sales channels in North America, with the help of MEC, which has been in the domestic market for 40 years. "The forming of the alliance between the two will enable Dingli's customer base to expand from dealers to rental companies in the US market, which are the major buyers of AWPs. The ultimate goal is to further penetrate the US market."