Doka launches software for formwork planning in BIM
By Jenny Lescohier31 January 2020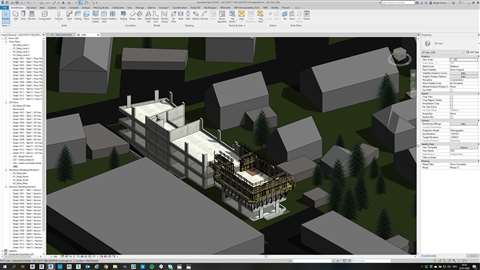 Doka has launched DokaCAD for Revit, its software for automated formwork planning. Efficient formwork systems influence the success of a shell construction project, which requires correct and reliable formwork planning and optimal cycle planning.
The use of building information modelling (BIM) in construction design is a key factor in productivity gains, and BIM models are increasingly used as the basis for formwork planning.
BIM software can be used to simulate situations and determine the optimal construction sequence before the project even begins. The BIM model for the shell must provide a detailed representation of the formwork.
Doka has its own BIM competence centre to ensure successful BIM implementation. The centre employs approximately 20 staff and 50 BIM designers worldwide, who are working in the fields of planning, visualisation and simulation of formwork solutions.
Doka works closely with Autodesk to create BIM-compatible building models. Autodesk is an architecture, engineering, and construction (AEC) partner that is providing increasingly automated and networked ways of working for the construction of the future.