Doosan Bobcat invests in innovation
Doosan Bobcat has announced significant investments in new technology, machinery and processes at the company's Innovation Centre in Dobris, Czech Republic. The centre is the research and development hub of an integrated site that also includes manufacturing, sourcing and training.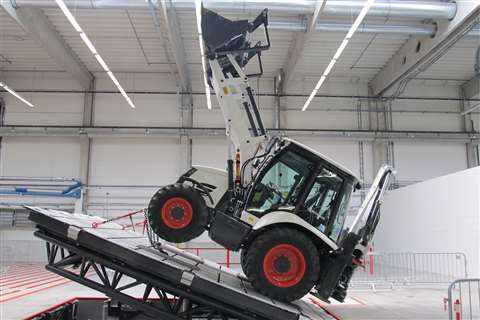 The company believes the ability to design, test and manufacture Bobcat machines locally is one of the company's competitive advantages in the Europe, Middle East and Africa (EMEA) region.
The new investments are intended to boost these advantages and involve every part of the operations in the Innovation Centre, from rapid prototyping and prototype assembly to performance and durability testing. The centre has global responsibility for small compact loaders and compact excavators from 0-3 t and has more than 8,000 sq m (86,000 sq ft) of floor space for prototyping and testing.
In the last 12 months, Doosan Bobcat has completed several more significant investments at the centre and has installed a CNC horizontal boring machine, CNC five-axis milling machine and a dynamometer.
The total cost was CZK 36 million (US$1.6 million) with 50% incentive grants provided by the Czech government.
Both CNC machines have been installed to support faster prototype builds providing full control of the processes without the involvement of third parties, while the dynamometer is a tool for measuring engine or powertrain system loadings in laboratory conditions.