Doosan's growing family
By Chris Sleight31 March 2009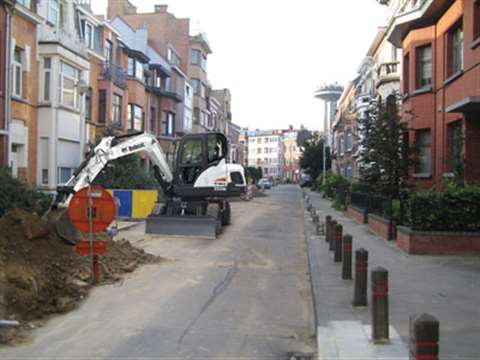 Having acquired parts of Ingersoll Rand's former construction equipment businesses, including Bobcat, along with Norwegian truck manufacturer Moxy, Doosan Infraccore will be taking a large stand in hall six.
New models under the Doosan brand will include the DX 140R short radius tracked excavator, the 17 tonne class DX 170W wheeled excavator and the 3,5 m3 bucket class DL 350 wheeled loader, which fills a gap between the DL 300 and DL 400.
Doosan will also be presenting a new demolition excavator based on its 34 tonne DX 340 tracked machine. Features will include a three-piece boom, tilting cab and hydraulically extended undercarriage. The total operating weight is expected to come in around 40 tonnes.
Although not new itself, Intermat will be the first opportunity to see the recently acquired range of Moxy trucks in their new livery. The colour will be Doosan's orange, but the old name hangs on in the Doosan Moxy brand.
New to Doosan subsidiary Bobcat's range is the 5,5 tonne class E55W wheeled excavator. This machine is made for Bobcat by its parent company, and is available from Doosan as the DX 55 W. However, it is new to the Bobcat range - in fact it is its first ever wheeled excavator - and so may find a wider audience thanks to Bobcat's pre-eminence in the compact equipment sector.
Also new to the Bobcat range is the E60, a 6 tonne crawler excavator. This zero tail swing machine is powered by a 37,6 kW yanmar diesel engine, and offers a quiet, comfortable cab.