Doosan to use own engines and airends in compressors
By Chris Sleight03 February 2015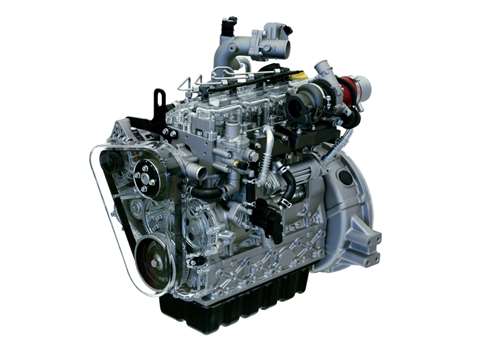 The company's P185 portable compressor features a Tier 4 Final complaint Doosan D24 engine, a four-cylinder unit rated at 49 hp (37 kW). According to the company, this makes it the only compressor supplier to use its own engines, which Doosan says will give it advantages in terms of aftermarket support.
The P185 can deliver 185 cfm With 100 psi at 185 cfm (5.2 m3/minute) of air at 100 psi (6.9 bar). Doosan Portable Power assistant product marketing manager Josh Goodman, said that the unit offered superior cold starting characteristics, 7% better fuel efficiency than the model it replaces, 10 hours of running time between fuel refills, 500 hour service intervals and quite running – the unit registers 74 dB(a) of noise at a distance of 7 m.
The P185 will be available from March, and Mr Goodman said that other units would follow featuring other Doosan engines, as well as the D24 at different power ratings. "We're not done with this engine yet," he said. "It can go in a lot of our products."
At the higher end of the product range, Doosan has developed the HR350 airend – the component which compresses air. This is a two-stage unit rated at 350 psi (24 bar). With an output of 900 – 1170 cfm (25.5 – 33.1 m3/minute) it is designed for large compressors in drilling and similar applications.
Rus Warner, global air products manager at Doosan Portable Power said two more airends single-stage airends will be rolled out over the next 18 months for smaller classes of compressors. He added that these would be available to othe OEMs and in some cases could be retrofitted to existing models.