Doppstadt improves DZ 750 universal shredder
By Steve Ducker28 February 2018
Doppstadt, the Germany-based environmental technology company, has announced that it now offers its DZ 750 Combi universal shredder with even more powerful components.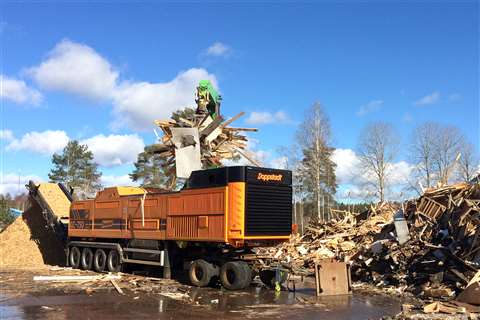 The shredder now has a new drive unit, a higher metal separation rate and an intelligent hydraulic control system. Its Volvo motors provide around 700 hp for pre-shredding and supplementary shredding tasks, and it also shreds heavily contaminated material.
The slow-running pre-shredding process efficiently breaks down the material so that the new main magnet can easily separate out any large iron parts. The fast-running supplementary shredding process then produces a marketable end-product. With a 1,000-litre diesel tank, the machine can cope with long days of continuous operation.
The machine is designed for long-term use, with maintenance and downtime kept to a minimum.