Double-digit growth for Herc
By Joe Malone09 August 2018
Herc Rentals has reported an 11.9% organic increase to its year-on-year revenues for the second quarter of the year, with sales reaching US$392.5 million (€339 million).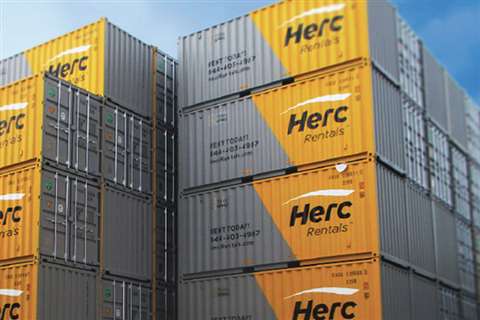 The rental company said double-digit growth was driven by strong local accounts, as well as its ProSolutions and ProContractor sectors.
Total revenues for Herc grew 16.8% to US$485.5 million (€419 million) for the second quarter.
Adjusted earnings before interest, taxes, depreciation and amortization (EBITDA) for the quarter was US$152.2 million (€131.4 million), representing an increase of 14.4%. Herc said its EBITDA growth reflected its strong revenues growth and improved pricing in the used equipment market.
For the first half of 2018, equipment rental revenues were US$761.6 million (€618.54 million) – up 13.4% – while total revenues were US$805.2 million (€695 million). Gross capital expenditure in the first half was US$300.5 million (€259.38 million).
Larry Silber, president and CEO, Herc Rentals, said, "Our focus on fleet, customer and local market diversification continued to drive strong organic rental revenue growth across North America in the second quarter.
"We delivered our fourth consecutive quarter of double-digit growth in equipment rental revenue over the prior-year period, benefiting from improved volume, mix and price. We also completed the final separation of our financial information technology systems from Hertz at the end of July. The successful completion of this project means we no longer use any support services from our former parent and establishes our independence. With the final separation now behind us, our full attention and resources can be applied to operational improvements."