Double digit rise at Cargotec
By Alex Dahm11 February 2020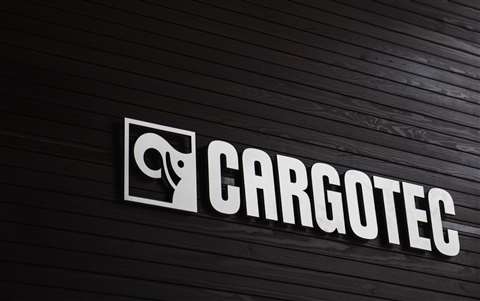 Sales were up 11 percent (more than €300,000) at Cargotec Corporation in the full year 2019.
The increase was from €3,304 million in 2018 to €3,683 million in 2019. Sales for the Services segment (parts and refurbishments and so on) were up 8 % to €1,062 million from €980 million.
Operating profit was €180.0 million, or 4.9 % percent of sales, against 2018's €190 million or 5.8 %. Net income was €89.4 million, down 17 % from €108 million in 2018.
In the divisions, loader crane manufacturer Hiab increased its operating profit and the figure for orders received was also up. For port crane maker Kalmar operating profit was up but orders were down. Marine crane maker MacGregor made a loss but the acquisition of the TTS Group was completed during the period.
Largest of the divisions was Kalmar with a 47 % share of total sales, followed by Hiab with 37 % and then MacGregor at 16 %.
Europe was the largest region, with a 48 % share of total sales, followed by the Americas with 34 % and the Asia-Pacific region at 18 % of the total.
Commenting on the group's performance Mika Vehviläinen, Cargotec CEO, said, "We made good progress in many areas in 2019. Our service business developed well. With an 8 percent overall growth in services sales, each business area increasing their services sales, and our software sales going up by 15 percent year-on-year, we are well on track towards reaching our targets."
In outlook Cargotec forecasts that its comparable operating profit in 2020 will be greater than the €264 million of 2019. "Some challenges from 2019 may carry over to 2020. However, I feel we are well prepared for this year," Vehviläinen continued, "Our strong order book and the expected benefits of the TTS integration, for example, give us solid tools to realise our promises in 2020. In our market outlook for 2020 we expect our comparable operating profit for 2020 to improve from 2019 (€264 million). We need to be prepared and agile during the year to deliver on that estimate. We must prepare scenarios for any changes that the market may put before us during the year. We face this task with confidence and proceed with determination into 2020."