DSL completes Kellingley blowdown
Demolition Services Ltd (DSL) has completed the blowdown of the iconic Tower 2 at the former Kellingley coal mine, describing the job as going "100% according to plan".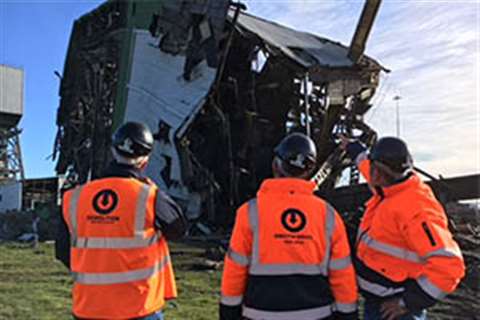 The colliery, in Yorkshire in the north of England, was once the biggest deep mine in Europe and DSL has been working on its demolition for almost two years since it closed at the end of 2015.
The site in total covers more than 150 acres (60 ha) and the project also includes asbestos removal, demolition of all buildings on the site, and soil remediation.
Once cleared, the site will be used for redevelopment said to be worth more than £100 million (US$132 million) to the local economy.