Dynamic pricing helps Avesco Rent
Swiss rental company Avesco Rent said its new dynamic pricing model had helped stabilise prices after a decade of significant reductions.
Vincent Albasini, CEO, Avesco Rent, speaking in Madrid in May, said that the new pricing model – with rates varying depending on historical utilisation levels – had stabilised rental prices after falls of as much as 50% in certain products over the past decade. Trials of the model began two years ago and the system is now fully in place.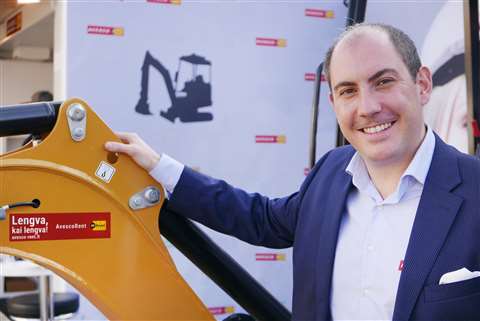 "It is a new strategy. At the moment customers have accepted not negotiating a price, they have accepted €40 today, €50 tomorrow", said Albasini, "We propose the right price at the right time."
Sales staff at the company use a smartphone App - developed by Italian IT specialist Alias srl – to provide customer pricing. The user is free to choose prices suggested by the App, with different levels of employees given more flexibility. Senior staff are alerted automatically when price quotations drop below certain levels.
The App uses historical data on utilisation to help determine pricing, rather than real time information, although the aim in the future is to have a real time system.
"We have increased both volume and margins in the last two years", said Albasini, "For some categories of equipment prices have decreased, but we have compensated by increasing prices in other categories."
Albasini was speaking at an event organised by Spanish rental association ASEAMAC held in advance of the European Rental Association's annual convention.
Meanwhile, Avesco Rent, which is part of the Avesco Caterpillar dealership in Switzerland, is expanding its rental operations in the Baltic States. It has three locations in Lithuania, one in Estonia, and plans to establish its first rental store in Latvia next year.
Avesco operates both the Avesco Rent and FastRent businesses in Switzerland, with 21 depots in the country. FastRent is its online rental platform.