Earthquake-proof self erectors sold
By Christian Shelton20 December 2019
Japanese crane company Cranetal Noda, part of the Noda Crane Group, has taken delivery of five Liebherr 53 K/J fast erecting tower cranes.
The 53 K/J has a maximum lifting capacity of 2.8 tonnes and a radius of up to 40 metres. The crane has seven possible hook heights, between 15.8 and 31 metres, as well as four jib lengths, between 28 and 40 metres.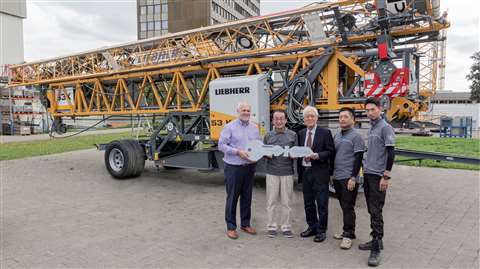 Liebherr said the cranes have been adapted for the Japanese market so that they can withstand earthquakes measuring up to nine on the Mercalli scale and hurricanes up to 200 km/h.
The handover of the cranes took place in Biberach, Germany. General manager at Cranetal Noda, Hirofumi Aoki, travelled there with two service technicians to receive three days of crane training covering all the crane's applications, service and maintenance practices, safety devices, and the electronics system.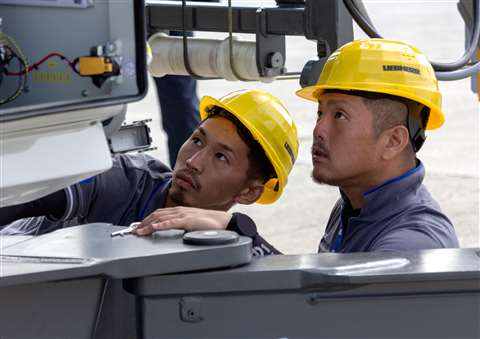 The company bought five 42 K/J cranes in 2016. "We have had many positive experiences with our seven 42 K.1/J," says Aoki. "Our service technicians as well as our customers are extremely pleased with the crane so it was logical to buy some more of these cranes."