Easy Hire appoints Italy country manager
By Belinda Smart17 October 2022
Easy Noleggio, the Italian 'Easy Hire' brand and part of Easy Group, has appointed Adriano Destro as Country Manager to grow Easy Noleggio in the country.
Easy Noleggio operates a cloud-based technology and franchise network for equipment and machinery rental, supplying independent rental companies with access to the franchise model and association with the Easy brand, which has 90% recognition among consumers in Europe.
Destro's experience includes five years in online retail and digital advertising at Amazon Europe and a role as Head of Growth at digital marketing agency Brainlabs.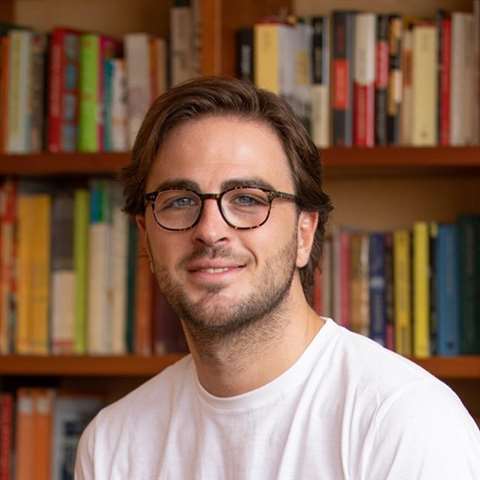 He also has a family connection to the construction sector via a machinery distribution business founded by his grandfather, Pasquale D'Avino, in the 1950s.
Destro said in a media release that his immediate goal is to create a network among Italian partners, based on "four key factors: partners, technology, team and brand."
"Cloud-based technology is what makes Easy Noleggio scalable," he said. "A software for online rental management, expertise in digital marketing (SEO and Pay-per-click advertising) and constant research and development, will make the evolution of this sector possible in our country."
"Online rental in the construction industry is growing, especially in more mature markets such as the US, and closer to us in the UK, and is catching on in continental Europe," Destro said. 
"Our goal is to be at the helm of this transition in Europe for the construction equipment and machinery rental industry, educating the customer with a simple and intuitive online process and guiding our partners through the digitisation of their business and administrative processes."
Andrea Guzzoni, co-founder and Director of Rentuu, the company that manages the Easy Hire and Easy Noleggio brands, commented, "Easy Noleggio is growing and the inclusion of someone with Adriano's experience and background will allow us to improve our services, expand our business and strengthen our investment in the country."
In June, Easy Hire confirmed it had raised €3m funding to aid Easy Hire's expansion, and appointed Roger Soto as Country Manager, Spain, for Easy Alquiler, the Spanish Easy Hire brand.
Easy Hire is understood to be planning expansion in France with Easy Location, and further European launches are planned in Germany, Croatia, Greece and BeNeLux in the near future.
Easy Hire and its European country brands are part of the Easy Group, founded by Sir Stelios Haji-Ioannou, which includes the Easy Jet airline.