Easy Lift winch hybrid for Italy rental
By Euan Youdale06 October 2020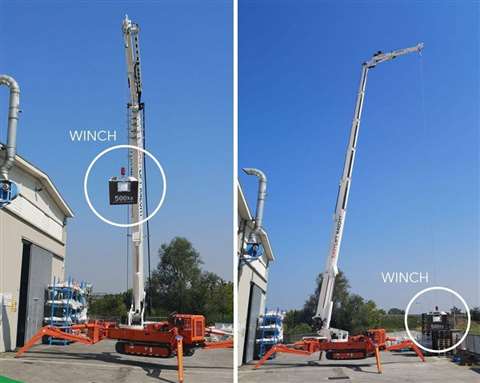 Marco Ruini Noleggio, an aerial platform rental company, based in Reggio Emilia, Italy, has chosen an R420HY tracked platform from Easy Lift, complete with winch.
The hybrid R420HY has a 42m working height, and will be rented with an operator for outdoor work using its powerful 42kW diesel engine and indoor work where the model's lithium battery or mains electric-driven motor can be used.
The major feature of the model is the 500kg lifting capacity, allowing the spider lift to double as a crane.