ECOL gains ISO 9001 certification
By Christian Shelton19 August 2019
ESTA's planned European Crane Operators' Licence has been awarded ISO 9001-2015 certification after successfully completing the required audit.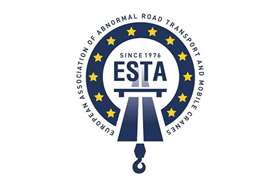 The award means that ECOL can now apply to have the licence registered and recognised by the Dutch NLQF qualifications framework. Through the NLQF it will be aligned with the European Qualifications Framework (EQF) across Europe.
The ISO 9000 family of quality management standards is designed to help organisations ensure that they meet the needs of customers and other stakeholders while meeting statutory and regulatory requirements. ISO 9001 stipulates the requirements that organisations wishing to meet the standard must fulfil.
ISO certification represents another major step forward for ECOL which is the biggest and most ambitious project ever undertaken by ESTA.
Ton Klijn, ESTA director, will give a presentation on the ECOL licencing scheme at the upcoming World Crane and Transport Summit, in Amsterdam on 13 and 14 November.
ECOL's awareness is continuing to grow with the organisation receiving 18 new requests from organisations wanting to find put more about becoming ECOL trainers or examiners. Earlier this month, the major German organisation GENOSK – the Cooperative for Heavy Transport and Crane Work – agreed to align its training with the ECOL scheme. In addition, four leading crane manufacturers – Manitowoc, Tadano, Terex and Liebherr – are aligning their training operations with the ECOL scheme and its standards.
Sarens is also qualifying its Belgian training facility under ECOL, as is fellow Belgian organisation Comokra. Already qualified are the Mammoet Academy in the Netherlands and EUC-Lillebælt from Denmark.
Commenting on ESTA gaining the ISO certification ESTA director Ton Klijn said, "This is an important and proud moment for the ECOL project and all of us that have been working so hard to make it a reality.
"Certification under ISO was a requirement by NLQF for classification of our training system under EQF. If everything goes according to plan, we anticipate an answer from NLQF on the classification of ECOL by the end of December. We will start the work on the classification process immediately."