EFCA: Tackling one crisis in the midst of another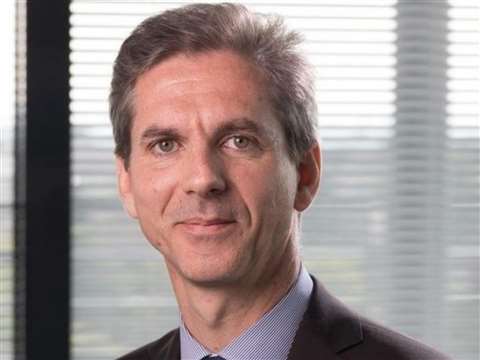 The European Green Deal must not be forgotten as we battle Covid-19.
Benoît Clocheret, CEO of Artelia, and incoming President of EFCA, considers the dual challenges – and opportunities – created by the European Green Deal and the coronavirus crisis for the Engineering Sector.
As if one planet-transforming challenge wasn't enough. Covid-19 has not only posed an immense, unprecedented threat to our way of life; it has usurped Climate Change as the most immediate emergency for the world to tackle.
Just as the European Green Deal is laid out, with its considerable ambition, vast budgetary implications and mixed response from 'too much' to 'too little'….the pandemic we have often been warned about but always hoped to avoid,  has given us other things to think about – with more immediate concerns for matters of life and death.
Mission focus
But for Benoît Clocheret the impact of Covid-19 on the European Green Deal is double-edged.
"Yes, it worries me because in times of uncertainty, where short-term issues overwhelm long-term initiatives there is always the possibility of diverging away from the mission. This pandemic is a global challenge, and without philosophising too much, we are seeing it as a result of the world going a little sideways. And climate change is also a result of some excess in the world.  So in both cases we need to transition to a more sustainable future," he says.
"There may be some adjustment in the way we are spending our money now, but we are still talking about our future and in prioritising different projects we can still incorporate the question: 'How Green Is That'….or maybe better to say 'How Sustainable Is That'?
He goes further to see areas where the coronavirus is accelerating our move to a more sustainable world.
"Look at digitalisation. It enables us to do more things with social distance. We are all stuck at home. There is a renewed spotlight on communications, and of course on teleworking, working from home. That's an important step in building resistance to pandemics. There has also been a sizeable fall in CO2 emissions; teleworking was close to zero before Covid-19 and there will be some long-term changes here."
The sustainability dividend, if it can be called that, could go further still, Clocheret believes.
"There is an opportunity for bringing back some of the industries which have been de-localised over the years. Everything which is essential for life, like the food industry, what we are eating, drinking, the pharmaceuticals we need for our good health and survival."
These are issues, which tie in very naturally to the ambitions of the European Green Deal. And almost all the priority areas require the direct involvement of the engineering sector.
Lifecycle costs
"Look at the main areas: Building Renovation, the Circular Economy, Zero Pollution, Energy, Mobility…they all start with the need to design the infrastructure. This is our daily life and provides many opportunities for our trade; a lot of responsibilities too," he adds.
"We need to be as smart and as clever as we have ever been, and in a time of financial constraint."
To that end, Benoît issues a reminder of the importance for clients to recognise the need to take lifecycle costs into account, of recognising the engineering industry as one you need to invest in to save money ten-fold further down the line.
It is a critical Green Deal message, which he believes is increasingly being heard.
'More and more projects are being procured with a view to improving energy performance. More than a hundred schools in Paris are being improved, for example, their buildings renovated, with this in mind. The target is for 35-40% reductions in energy consumption.'
Aiming for net zero
Other examples show governments enacting legislation to promote the Circular Economy, allowing district heating to be driven by using garbage for energy. These national legislative changes are critical, he argues, in addressing the European Green Deal goals.
"Engineering companies, which are upstream in this value chain, have a major role to play. Spearheading the spread of best practice."
Which is why he urges government, local and national, not to stop the procurement process at this time of Covid-19 crisis.
"We are at the first step of this value chain, and if it stops with us, it stops for the whole of the construction industry. So for its own tenders, and as an influencer, the EU must encourage all countries to keep the process going; it has already fallen 40-50%."
As for the industry itself, Benoît believes it has never been so well placed to take on the challenge of the EU's targets, pointing to net zero emissions by 2050.
"We are ready. We are excited by that because our industry in Europe is one of the very best. Demanding targets serve to raise the bar for us and that's what helps people to give the best of themselves, to be more creative and innovative."
And he believes this is changing mindsets about value versus cost, especially where climate change objectives are concerned. And while the EU has rarely, if ever, found itself facing so many challenges, Benoît believes the engineering and construction sector is in the right place both to take on the challenges, but also to make the most of the opportunities.
"What we want to do is help the European Union to be first in class."
About EFCA
The European Federation of Engineering Consultancy Associations (EFCA) has member associations in 24 countries, and is the sole European federation representing the engineering and related services industry, which employs one million staff, the majority of whom are highly skilled in a breadth of disciplines.
European Engineering consultancies provide €150 billion engineering consulting services per year for about €1,300 billion investments in buildings, infrastructure and industrial complexes. EFCA represents FIDIC in Europe. www.efcanet.org