Effer adds Turkish partner
By Laura Hatton12 May 2015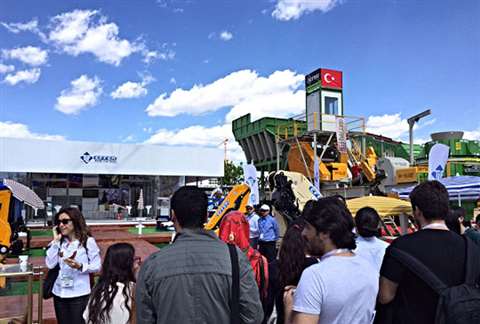 Italian hydraulic loader crane manufacturer Effer has partnered with TLF Mech and Trade, Inc. in Turkey to distribute its cranes in the country.
Following the agreement, TLF Mech will sell Effer cranes and CTE platforms in the Turkish market. The company is headed by Valentin Vey CEO, Tolga Turan, general manager and Ali Serdar Mete, deputy general manager.
Effer and TLF participated at the Komatek exhibition in Ankara, Turkey, where they displayed models, including the Effer 65 2S, 175 2S and 365 6S, suited to the Turkish market, Effer said. A CTE platform, model Zed 17, was also on show.