Efficiency up, costs down with Cat
The Next Generation 30 t size class excavators from Caterpillar have been launched to increase operating efficiency, lower fuel and maintenance costs, and improve operator comfort compared to previous models.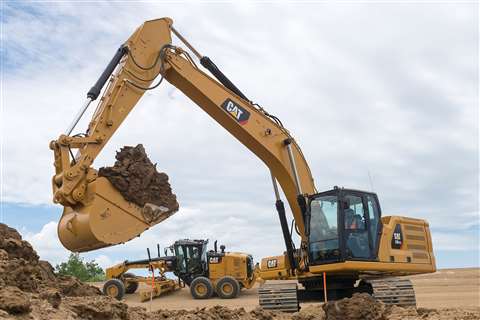 The Cat 330 features standard integrated Cat Connect technology and the most power and lift capacity of the two models, which the company says results in maximum productivity at the lowest cost.
The Cat 330 GC is described as combining productivity features with reduced fuel consumption and maintenance costs.
By design, Cat Next Generation excavators consume less fuel per unit of work than the models they are replacing — up to 20% for the 330 compared to the 330F and as much as 15% compared to the 330D2.
The Cat 330 has a larger, 6,700 kg (14,770 lb) counterweight, which enables the excavator to lift nearly 10% more than the 330F.
With increased swing pressure, a larger swing drive, and larger swing bearing, the Cat 330 delivers 5% more swing torque over the previous series, making backfilling and lifting on slopes easier.
Offering extended and more synchronised maintenance intervals, the new Cat excavators are also said to reduce maintenance costs by up to 20% over the previous series