Eiffage chief dies
By Sandy Guthrie23 October 2015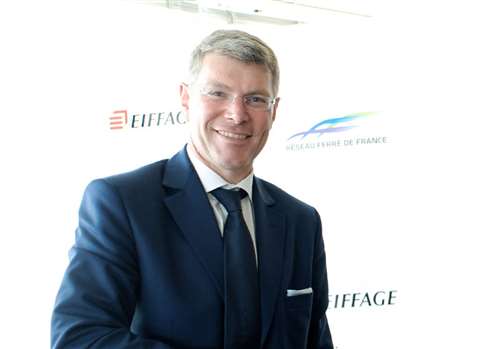 Pierre Berger, chairman and CEO of French-based contractor Eiffage died suddenly last night at the age of 47.
He joined Eiffage at the start of 2011, and took over as CEO in July 2011. He also previously worked for another French contractor, Vinci.
Eiffage was Europe's sixth-largest contractor, and number three in France, in the CE-100 league table this year.
Berger was a graduate of the Ecole Polytechnique and of the Corps des Ponts & Chaussées. In 1991, he resigned from the Corps des Ponts & Chaussées to form his own engineering consulting firm, Sigmatec Ingénierie.
In 1995, he was appointed to head up SEFI, a subsidiary of Ménard Soltraitment – itself a subsidiary of Freyssinet, part of the Vinci group. In 1999, he was promoted to CEO of Ménard Soltraitment, and became director of its soils division in 2003.
He moved to Vinci Construction Grands Projets in 2004 as CEO and became its chairman in 2005. In 2007, he was also appointed as deputy managing director in charge of civil engineering at Vinci Construction France, and in 2009 he assumed responsibility for the group's Central European subsidiaries and its oil and gas division.
He was appointed to the Vinci executive committee in January 2010.
Xavier Huillard, Vinci chairman and CEO, said, "On behalf of the Vinci Group and in a personal capacity, I wish to extend my heartfelt condolences to Pierre's family and friends and to the 70,000 Eiffage employees.
"As he demonstrated during the years he spent with the Vinci Group, Pierre was a man of exceptional energy who was driven by a passion for our business activities that is the hallmark of an outstanding leader."