Eiffage profit increases 22.1%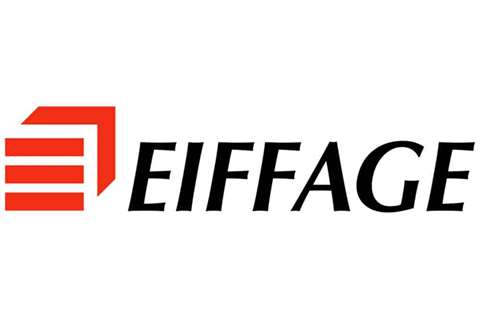 With net finance costs down more than 25% to €366 million from €490 million in 2017, French contractor Eiffage has reported a net profit increase of 22.1% totalling €629 million.
The company said figures for its fourth quarter represented a 7.9% increase in revenue, and sales for the year went up 9.9%, 5.5% like-for-like, amounting to €16.6 billion in 2018.
Sales from the company's contracting division increased by 10.9% to €13.7 billion. It was said that this figure was lifted by the increase in work on the Grand Paris Express project, touted as the largest transport project in Europe.
The project plans to double the length of the French metro system, increasing the size of the rail network by 200km.
Construction sales were also 3.4% higher than in the previous year. Although there was a 6% decrease in French national sales, outside of France sales grew by 53.1%, reflecting total construction sales of €4 billion.
Infrastructure sales saw a rise of 17.7% to €5.54 billion with notable contributions from the civil engineering division, increasing sales by 24.3%, and development of international activities reaching growth of 25.9%.
Free cash flow also increased to €992 million following greater demand for working capital requirement of €125 million, €107 million for contracting, along with significant investments in concessions worth €503 million.
Eiffage acquired a 5.03% stake in Getlink, a train operating company, for €308 million and invested approximately a further €220 million in other contracting companies.
With an order book 15% greater than the previous year valued at €13.8 billion for contracting, the company said that it expected to see a further growth in its activity and profits in 2019.