El Rayo Amarillo adds JF545 to fleet
By Thomas Allen10 June 2019
El Rayo Amarillo, a Spanish rental company specialising in transport, lifting and handling equipment, has bought one of Jekko's JF545 mini cranes from the company's dealer Transgruas.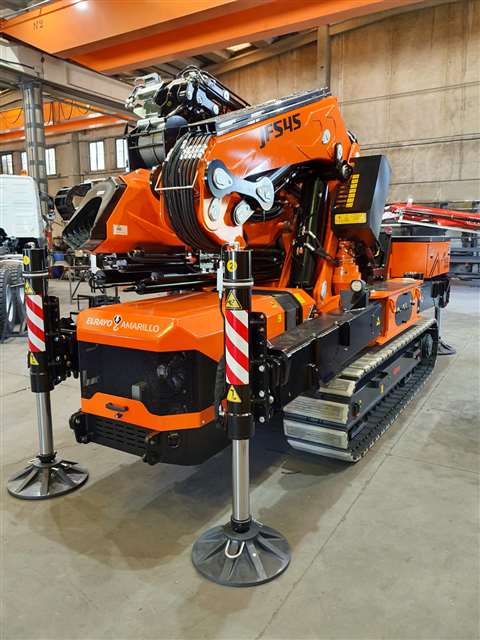 The JF545 is a larger version of the JF365 and it was developed in partnership with crane manufacturer Fassi. The tracked machine represents an evolution of Jekko's mini crane range, offering greater versatility. The double-articulated base arm can have an extendable arm added to it, and the crane can be powered by either a 55kW diesel engine or a 13kW three-phase electric motor, making it suitable for both outdoor and indoor use.
Jekko's JF545 has a maximum capacity of 14 tonnes, and with the extendable arm installed it can lift a maximum weight of 450kg to a height of 32.5m.
The machine bought by El Rayo Amarillo will also be equipped with a two-seater basket and a rotating extendable arm, which will allow operators to reach a height of approximately 31m.