Elon Musk builds people mover at Las Vegas Convention Center
By Jenny Lescohier08 June 2020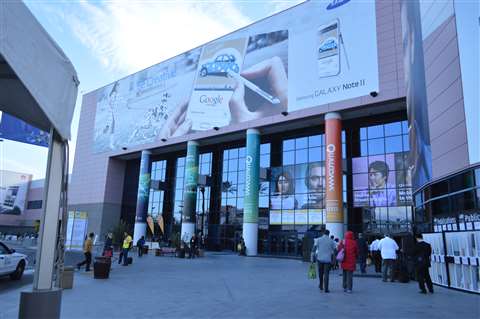 The Las Vegas Convention and Visitors Authority (LVCVA) Board of Directors has approved a contract to design and construct a Loop system for the Las Vegas Convention Center (LVCC) that would enable visitors to get from one end of the campus to the other in roughly one minute, as opposed to the 15 minutes it generally takes to walk.
To do this, The Boring Company, owned by entrepreneur Elon Musk, is constructing a US$50 million underground people-moving system similar to a subway. It's actually an autonomous electric vehicle (AEV), however, not a traditional railcar.
Known as the Las Vegas Convention Center Loop or "The Loop" for short, the new transport system consists of two one-way tunnels and three strategically located passenger stations, according to a report from Associated Equipment Manufacturers (AEM). One tunnel has already been completed while the other remains under construction. The three passenger stations are also under construction.
Electrek reports on 5 June that The Boring Company has appllied to extend The Loop to its first casino on the Strip, Encore at Wynn, which is located close to the LVCC.
The Loop will connect the LVCC's existing space with its new West Hall expansion. Both projects are expected to be ready for the public by January 2021, well before the next CONEXPO-CON/AGG in 2023.
With an estimated price tag of US$980 million, the West Hall expansion will add 1.3 million square meters to the existing 2.98 million square meter campus. Along with exhibit space, the project also includes an outdoor plaza and grand atrium. The exhibit hall includes modern plumbing, electrical and data infrastructure so exhibitors can connect without the use of on-ground wiring.
The standard people-moving vehicle is an AEV, in this case a Tesla Model X or Model 3. Tesla is also owned by Elon Musk. A modified Model 3 chassis allows for the transport of up to 16 people at once. The AEVs are guided by conduit sensors in the tunnels and can safely travel up to 155 mph.
Tunnelling has yet to catch on in the US due to its high cost. According to reports, The Boring Company says past tunnelling projects often ran at US$1 billion per mile. In order to make tunnelling a practical alternative to traditional roadways, that cost needs to be reduced by a factor of 10.
The Boring Company reportedly claims it can make that happen with more productive equipment that supports continuous tunnelling, smaller tunnels that reduce construction costs by 300% to 400%, and automation.
"Las Vegas continues to break through boundaries, and we look forward to offering this first-of-its-kind transportation solution to our convention attendees," Steve Hill, LVCC CEO and president is quoted.