ELS launches three sets of scissors
By Euan Youdale13 May 2013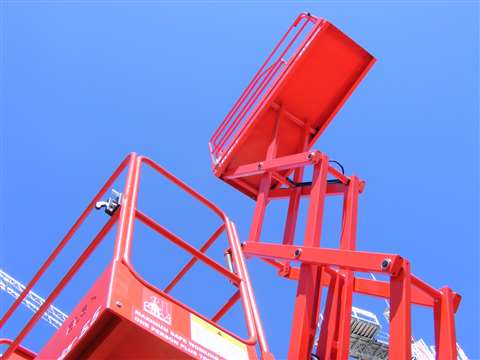 Turkey-based manufacturer ELS Makine has launched three new scissor lift series'
It showed the new products at bauma for the firs time. They include the EL Series, EL-T Series and Junior Series.
This was alos the first time the manufacturer had presented at bauma after it started producing access equipment in 2008.
At the moment each series is represented by one model, and the company has 10 models in total, including self-propelled booms, push around scissor lifts and articulated booms. However, that is set to change.
"We are increasing our current product types rapidly with each passing day," said Kerem Bayrak, ELS Makine member of the board, "Access is a fast growing sector in the World, Turkey being one of the leading countries for growth. A major reason for this growth in Turkey is the new work safety laws."
Russia, Brazil and South America, Dubai and the Middle East, North Africa and the 'Stans' are all target markets, as well as the whole of Europe, said Mr Bayrak. "Our sales target next year is 500 machines. The 2018 target is 2500 to 3000 machines per year."