Emaar postpones new projects as profits fall
By Chris Sleight13 February 2009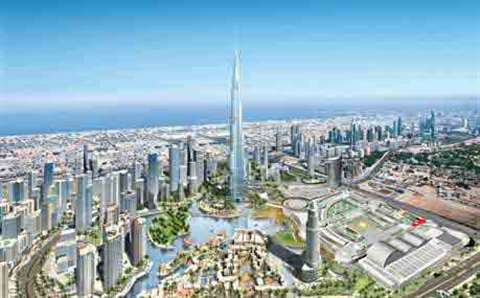 Dubai, UAE-based real estate developer Emaar has postponed the start of all new projects, although it will complete any schemes that are already under construction. The company said over-supply in Dubai's property market was the key factor behind the decision.
A statement from the company said, "Emaar is concentrating on completing all the projects which have commenced construction and has put new projects/launches on hold to assist in reducing the real estate property supply in Dubai. The new launches in 2009 will be dependent on the review of the demand and supply situation at various income segment levels."
The announcement came as Emaar disclosed a -15% fall in operating profits in 2008. The company made AED 5.58 billion (US$ 1.32 billion) last year, down from AED 6.58 billion (US$ 1.79 billion) in 2007. Revenues were down -10% to AED 16.0 billion (US$ 4.36 billion), compared to AED 17.9 billion (US$ 4.87 billion) in 2007.
Besides the falling market in Dubai, Emaar owns a stake in US house builder JL Homes. In the fourth quarter of last year it booked a write-down of US$ 250 million on JL Homes inventory, which all but wiped-out Emaar's profits for the three-month period. It has also written down the value of its investment in JL Homes from US$ 1.17 billion to US$ 687 million.
But despite the weaker outlook for future projects, Emaar was keen to stress its achievements in 2008. It opened major developments such as the Dubai Marina Mall and Dubai Marina Yacht Club. It also says the Burj Dubai, the tallest building in the world, is on-track to open this year.