Emiliana Serbatoi celebrates new plant
By Murray Pollok21 November 2018
Italian fuel tank manufacturer Emiliana Serbatoi has officially opened a new 4,000m2 factory at its headquarters in Campogalliano, close to Modena, and at the same time celebrated its 35th anniversary.
The new factory adds to the company's existing facilities at Campogalliano and in San Donà di Piave, close to Venice.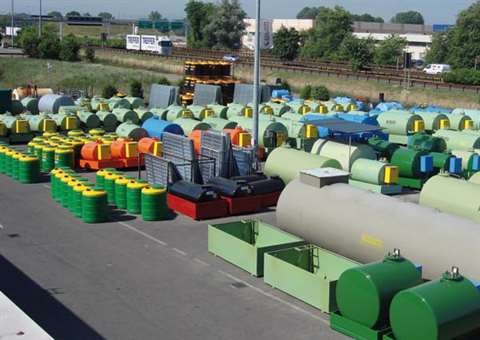 More than 250 guests and customers gathered in Modena in November to celebrate the opening of the plant and the anniversary.
"We have really traveled a long way since my father Giancarlo and I kicked off the business 35 years ago with a small workshop in Sant'Anna street", said CEO Gian Lauro Morselli, "And thanks also to the precious support of my mother Laura in the first years.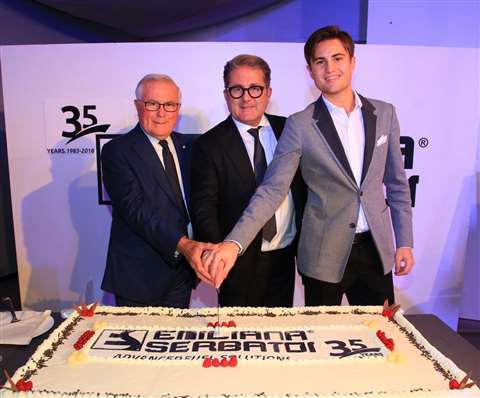 From left: co-founders Giancarlo Morselli and Gian Lauro Morselli (the current CEO), with Gian Lauro's son, Edoardo, during 35th anniversary celebration.
"Today Emiliana Serbatoi is an international reality, we export our products to all continents, we have two production sites, in Campogalliano and San Donà di Piave, and just now another manufacturing plant has been set up here."
The business manufactures more than 10,000 tanks and fueling products every year and has annual revenues of around €25 million.
Its products include steel tanks, polyethylene tanks and high-tech solutions for fleet and fuel management.