ENG launches 25 tonne derrick
By Alex Dahm25 September 2019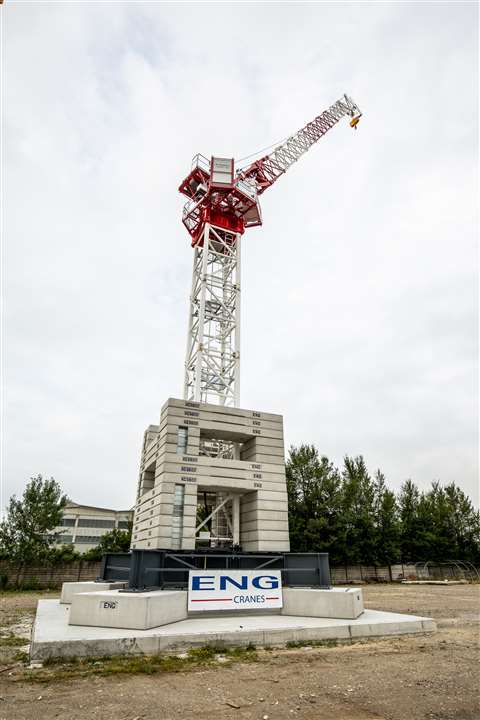 Italian tower crane manufacturer ENG Cranes has a new derrick for dismantling large tower cranes.
The EDKH 185 is a standalone unit for dismantling internal climbing tower cranes at the end of a project. It lifts 25 tonnes (on four falls of rope), has a 35 metre jib and capacity is 4.2 tonnes at full reach. As one of the most powerful derricks on the market, ENG said, it can be used on tower cranes as big as 24 tonnes capacity.
Notable features include continuous slewing and there is no counter jib so the swing radius is zero. It can dismantle its own jib and a luffing jib version is also offered. When this derrick has done its work it can, in turn, be dismantled using a smaller, 4 tonne, derrick.
Asia is a primary target market and the first unit was sold to a customer in Hong Kong. Units have also been sold in Australia and Canada, the manufacturer continued, "We think that this type of crane can be widely used in North America, Asia and the Middle East."