Engcon increases warranty
By Sandy Guthrie03 January 2018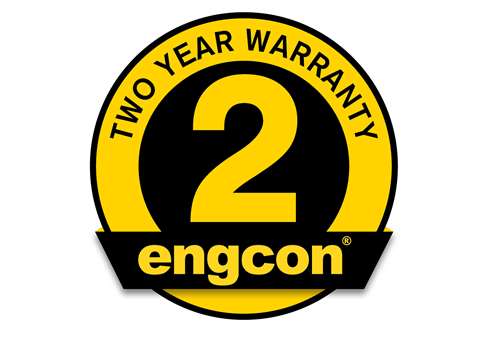 Swedish manufacturer Engcon is introducing a two-year warranty on all new tiltrotators delivered after January 1, 2018.
Since the autumn of 2015, the company has offered a one-year warranty for customers who registered their tiltrotators and followed a pre-determined service plan.
It said it was changing its policy in response to requests from its customers, and they will now all receive a two-year warranty on tiltrotators delivered after January 1, 2018, whether or not the equipment is registered.
Engcon said it was still encouraging its customers to register their tiltrotators.
Sten Strömgren, communications manager, said, "Registering the tiltrotator does not simply mean the customer gets a documented tiltrotator. The customer also benefits from faster service, as the company will have at hand all the information needed about the tiltrotator when the customer calls for support.
"This makes it easier for everyone – which translates to faster service."
Engcon's tiltrotator service programme remains in effect. Customers who want to have their tiltrotators serviced under the programme are encouraged by Engcon to do so, and they will still be able to register their equipment.
"We are convinced that a tiltrotator with a documented service history will retain its value when it reaches the second-hand market, much like a car with a maintenance book," said Strömgren.
Engcon has been manufacturing and selling its tiltrotators, quick couplers, control systems and tools for excavators throughout Europe and Australia for 27 years, and in North America for 11 years through dealers.