Engcon's Polish extension
Swedish-based manufacturer of tiltrotators Engcon has completed a new €1.5 million extension at its factory in Poland.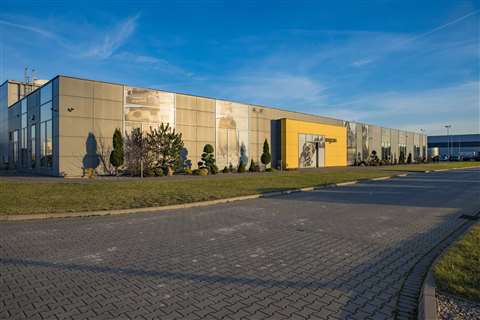 This follows the recent news that the company invested in a new automatic testing facility at its factory in Strömsund, Sweden.
Engcon has been prompted to grow capacity in response to a substantial growth in demand for its tiltrotators in Europe, especially in France and Holland.
Stig Engström, founder and owner of Engcon, said, "We built the factory in Niepruszewo, Poland, in 2012 to meet growing demand for buckets, ground compactors, grabbers and welded components. Due to our continued sales growth, we have just had the factory extended."
The new addition has added 1,000m2 to the factory, which will host a new assembly hall, testing facilities and an expanded space for processing, sheet metal cutting and burring. The office section has also been extended.
Engström said, "Europe has discovered the tiltrotator. It all started with an explosive growth in sales back in the early 2000s. That meant that we had to seriously step up our rate of production."