EQIN CEO outlines expansion plans
Erwin Claus, CEO of Dutch industrial equipment rental company EQIN, tells IRN deputy editor Lewis Tyler about the company's core focus areas, expansion strategy and shift towards sustainable solutions.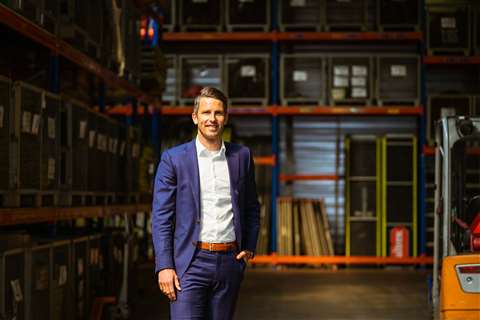 When sitting down via video link with EQIN CEO Erwin Claus, it's clear that he has outlined a specific path of where he wants the industrial equipment rental business to go in the future, both in its geographical footprint and in the services it provides.
Headquartered in Rotterdam, the company provides a range of equipment, such as generators, compressors, welding equipment and lighting towers throughout the Benelux region, where it employs over 250 staff.
Claus, who spent almost a decade with Boels Rental before joining EQIN, has been with the company for eight years, and it would be a fair assessment to say that much has changed in the company in that time.
In 2020, Stork, part of Fluor's Diversified Services segment, announced that it was to sell EQIN to Value Enhancement Partners (VE Partners), a Dutch investment company. Claus explained to IRN that the divestment had come at the right time for the company.
"We are very thankful that Stork developed EQIN, but there came a natural point in the development of EQIN and the future of Stork. I think it was the right moment to divest EQIN and give it the chance to develop as an agile company on its own feet."
At the time of the announcement, EQIN said the sale would allow it to focus on its key areas and grow as a business. Since then, with investment from VE Partners, the company has implemented several changes, one of which is a sharpened strategy that is aimed at preparing the company for the future by embracing sustainable equipment, both internally and externally, as well as digital solutions.
Part of this strategy will also see the company move into new headquarters as part of a drive to further growth and professionalisation. That move is expected to take place later this year or early 2024.
Elsewhere, EQIN has continued to invest in its fleet, which Claus says was a key focus for VE Partners once the deal was finalised. "Every year we invest in expanding and renewing our fleet. We have replacement investments and expansion investments and it was clear to our investor that to let EQIN grow it was important to invest in the company. We are now two and a half years on our own feet and can look back at a successful carve-out."
Digitalisation and sustainability
A large part of that investment has been spent on sustainable equipment, according to Claus, with sustainability forming part of two key areas in which the company is "fully investing in" due to demand from its customer base.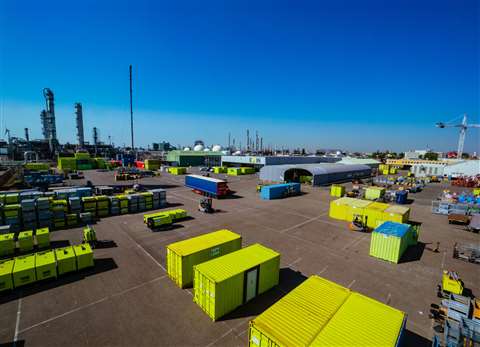 "We have to invest in more sustainable solutions, that could be electric air compressors, battery packs, diesel driven equipment with Stage V engines, HVO diesel or battery hand tools.
"An internal sustainability project is the 100% electrification of the fleet of vehicles. We make that step together with the market to invest in sustainable solutions."
Although an ongoing pledge, the shift towards sustainable equipment could be seen last year, when EQIN exchanged 60% of its lease cars for fully electric cars as part of its plans to make its fleet more sustainable. This came shortly after it achieved level 3 on the CO2 performance ladder.
Before that, the company had already committed to providing environmentally-friendly equipment as part of its rental fleet, and currently offers battery-powered or hybrid equipment from the likes of US tools manufacturer Milwaukee.
The second key area in which the company is investing in is digitalisation, according to Claus. Shortly after being purchased by VE Partners the company launched Smart, an IoT platform that can monitor the location, condition and use of its equipment remotely. The cloud-based platform allows both the customer and EQIN to see all collected data, enabling them to work together to improve the reliability of its rental fleet.
"We invested in EQIN Smart (telematics) which means you can monitor equipment types such as generator, lighting towers and compressors. From order to pay, you have to make it more digital to support customers and make the process more transparent and accessible," Claus revealed.
"With our equipment, we can monitor it from our head office, see what the problem is, the equipment type and see how we can support our customers from a distance and not drive for every repair or maintenance action."
European expansion
The company predominantly operates within the Benelux region, but for some time EQIN has set its sights on expanding into the wider European market, says Claus. "We have branches for our rental company in the Netherlands and Belgium and in a few weeks, we will open our first branch in Germany.
"It is evident that Germany or France is the next step for expansion. Both countries are large rental markets in Europe so there is a lot of potential for us as a company.
"Our big goal? In Western Europe every industrial professional contributes to a better tomorrow by using our solutions."
Alongside the plans for European expansion, Claus says the company has outlined a strategy, with mergers and acquisitions at the forefront, that will see it look for other industrial rental companies.
Claus said, "We have an expansion strategy to grow the company organically and mergers and acquisitions, so we are looking around for other industrial rental companies that fit together with EQIN, and it could be in the countries in which we are active or expand our footprint in new geographical areas."
Fleet investment strategy
According to Claus, EQIN is formed of what he describes as three core 'pillars.' "Equipment solutions, that is our rental pillar. Within welding solutions (the second pillar) we are the exclusive importer of Fronius Welding equipment for the Netherlands and Belgium. We serve our customers with the total welding package.
"The (third) pillar, 'service solutions', includes several services; on site locations, 24/7 services, tool management & warehousing solutions and temporary energy, air, light and welding networks at project sites, etc.
"From a market segment perspective we are focusing on industries like renewables, (petro) chemical, oil and gas, renewables and steel and shipbuilding market segments."
In terms of growth in these areas, Claus says he expects movement with its welding segment through its partnership with Fronius. "We do this with direct sales through our own sales representative, but we also have a dealer network with 10 dealers in the Netherlands and Belgium.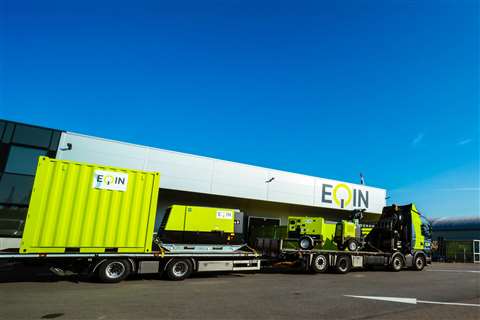 "Currently, we have an expansion strategy to add extra dealers in the Netherlands and Belgium in the coming years."
In terms of expanding its product portfolio within its rental division, Claus says EQIN is focusing more on its core business, with no plans to move into the earthmoving or access equipment sectors.
Moving forward, the plans set in place for EQIN seemingly point to a company that is in the midst of a shift in focus, especially from a geographical perspective. 
And, while Claus says the focus is on reinforcing what the company do best and not veering from its equipment on offer or industries it serves, you can expect to see significant movement in the European sector in the near future from EQIN.