The concept of a product delivering a holistic solution to the buyer is certainly not new, but it is gaining traction. Increasingly, equipment users are seeking 'as-a-service' (XaaS) providers that offer flexible, reliable and integrated services that do not end at the point of sale. From its origins in the software industry, something-as-a-service has begun to disrupt the rest of the working world.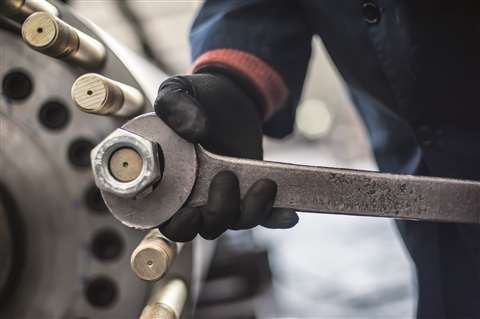 In recent years the construction industry has started to think differently about its approach to asset management. Companies are less interested in managing – or even owning – the machinery they use. CapEx is shifting to OpEx with responsibility for ongoing management of equipment being sought externally.
Digging-as-a-service
So, what does 'as-a-service' look like in practice? A good example is Babcock International, which has developed a proposition for heavy industries, including a £100m (€114 million) ten-year contract with Lafarge. Babcock is delivering whole lifecycle management for fleets of industrial vehicles and equipment, including loaders, trucks, excavators and bulldozers.
Babcock's service allows clients to focus on their core activities while trusting the fleet is optimised with best-in-class availability, uptime and performance, while at the same time reducing the lifetime costs. This model has proved so successful that Babcock has expanded its offering into other areas of specialist fleet services such as vehicles for military, engineering support and police.
Adapting to change
At CIL, we believe that there is both a threat and an opportunity for traditional construction rental businesses. They can work with these emerging technology platforms and intermediaries, viewing them as a channel for new business, or position themselves as a cross-hire business. We believe there are three key areas to consider:
Firstly, the focus must always be on the user. The viability of successful new delivery models can be tested by understanding the demands of your customer. Many large corporates are already thinking strategically about their needs and while SMEs may not be as far progressed, they are open to anything that simplifies operations.
Secondly, as always, the price must be right for both parties. All the benefits of an 'as-a-service' offering should be priced in. Taking the ownership, maintenance and general management of equipment from customers needs to be accounted for, with KPIs clearly defined. As with most other industries, the addition of convenience does permit a higher price tag.
Thirdly, take the long-term view. Losing large, one-off revenues from equipment sales can disrupt finances and cash flows. However, the long-term rewards are clear and desirable for any business owner or investor – stable and predictable revenues.
The construction industry is particularly well suited to the 'as-a-service' model because of the significant CapEx cost and critical nature of the equipment involved. Whether it is a major infrastructure project or a housing development, construction firms need high performance and 100% reliability from a responsive supplier with the technical expertise to deliver.
First-mover advantage
The shift to a more flexible, total service model is a significant opportunity for suppliers that can develop integrated product and service offerings with innovative pricing models and optimised solutions. The financial benefits are clear for both the supplier and the customer. However, thanks to the clear alignment of interests facilitated by the equipment-as-a-service model, additional value is created in the form of a long-term strategic partnership.
Bringing together the two sides
A number of successful intermediary or broker services have developed out of a need for equipment-as-a-service over the last few years.
These businesses can be entirely service-led – and indeed may not even own assets themselves – but they are able to add sufficient value to the asset owner and equipment renter. Any difficulties that traditionally come with working with rental companies are resolved with the right equipment delivered at the right time and as expected – but at a price. At the same time, the asset owner can access a new customer base, which lifts market utilisation and efficiency.
These intermediaries usually have a strong technology platform and logistics support behind them that can work to pair the two sides of the XaaS relationship.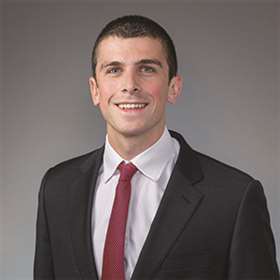 About the author
James de La Salle is Director of CIL Management Consultants' built environment team, overseeing all engagements in the built environment and construction sectors. He is also responsible for CIL's built environment forecasting.