Equipment Depot makes changes as it targets $1 billion in revenue by 2025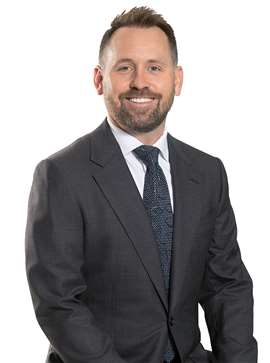 Equipment Depot announces it's on track to meet its financial growth goal to reach $1 billion in revenue within five years.
In 2020, Equipment Depot's leadership team created its '2025 Vision Strategy,' which included investment in strategic hires, expansion into key U.S. material handling markets, employee advancement training, and the creation of two new divisions; EQSOLUTIONS and Heavy Trucks & Port Equipment.
As the company prepared for growth, Anthony Garcia, former regional vice president of the company's South Region, was appointed president, succeeding David O. Turner, president and CEO. Garcia comes to the role from Mammoet Americas, where he served as regional vice president.
Jonathan Hesener advanced from vice president of sales and customer experience to chief sales officer, and Hugh Parry rose from vice president of operations to chief operating officer.
Both individuals are recognized for their military leadership experience and involvement in General Electric's Leadership Program for former military officers.
"Equipment Depot is on an incredible trajectory," Hesener notes. "I'm pleased to be part of the pendulum shift at the company and within the material handling industry."
Parry adds, "Equipment Depot has the right 'playbook' to hit our billion-dollar revenue target. For instance, our partnership with Mitsubishi Logisnext allows direct access to the manufacturing plant for Cat Lift Trucks, Mitsubishi, Jungheinrich, and UniCarriers Forklifts, providing an incredible benefit and relief to customers facing equipment supply chain challenges.
"Additionally, we have secured strategic OEM partners in the port and heavy equipment industry, and are introducing new technologies, such as robotics and automation, which are making a quantum leap in the material handling industry."
Clint McNair was tapped as the company's new chief financial officer. McNair has 22 years at Deloitte and experience in the private equity sector — and is recognized for his strategic thinking and fresh perspective on aligning finance and operations.
"From our leading-edge advancements in warehousing to bespoke automated and energy transition solutions, together with our exceptional service and emerging digital advancements, Equipment Depot is definitely becoming the envy of the Industry," McNair says.
EQSOLUTIONS, which launched in 2019, specializes in engineering warehouse and automation solutions for manufacturing, warehousing and distribution facilities. This allows Equipment Depot to provide the first fully end-to-end, one-source solution to help customers solve various challenges within one department.
Over the past five years, Equipment Depot has expanded into several new markets. It opened a new location in Los Angeles in 2021, acquired Norlift in Portland, OR and opened a new branch in Seattle, representing the newly formed Northwest Region. This expansion now covers seven of the top 10 U.S. material handling markets for Equipment Depot.
"I am proud and honored to continue Equipment Depot's growth plans," Garcia says. "With the industry advancing at an incredible rate, from how automation, electrification, robotics, and AI are playing a role, there is huge potential to reshape the landscape — I envision Equipment Depot being at the forefront."