Equipment review: Compact loaders, a question of taste
By Chris Sleight11 September 2019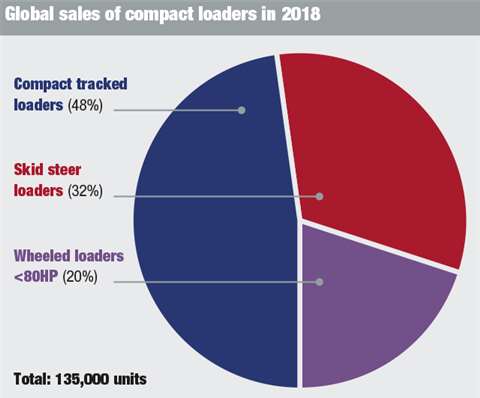 Compact loaders – defined in this article as machines with a front-mounted bucket of up to approximately 1m³ – can be found on construction sites around the world. Like any type of compact equipment, they replace manual labour to some extent, so are more prevalent in developed counties where wage costs are high.
The curious aspect of this market is how different types of machines dominate in different parts of the world.
For instance, in Europe demand is predominantly for small wheeled loaders – be they articulated or all-wheel steering – and they out-sell skid-steer loaders by a ratio of almost four to one.
The preference is even more stark in Japan. For example, in this country the market for small wheeled loaders varies from about 5,000-6,000 machines per year, but skid-steer loader sales currently sit at only around 650 units per year, a very small number.
In India meanwhile, the ubiquitous and familiar backhoe loader is the tool of choice. Although not strictly 'compact', with an active population in the region of 250,000 machines and the scale of production making backhoes relatively cheap, there is little room for other types of equipment to establish a foothold in this market.
More backhoe loaders were sold in India last year than in the rest of the world combined; a quite remarkable statistic and one that shows the country's love of this particular product.
A changing market
The world's biggest market for construction equipment sales, China, is different again.
Although, historically, wheeled loaders have been the machine of choice in China, the market for genuinely engineered construction machines now stands at less than 1,000 units per year.
Demand has fallen over the last two years at a time when sales of other types of construction equipment have shot up. In fact, the market is actually an order of magnitude smaller than it was a decade ago.
The problem is that robust construction machines have come under pressure from what tend to be termed 'economical' wheeled loaders.
A precise definition is difficult to nail down, but these are essentially extremely low technology, almost home-made farm machines which are not only inherently cheaper, but which do not have to comply with the same emissions legislations, safety standards and taxation regime that construction machines have to comply with.
Skid steer loader
North America has traditionally been the world's main skid-steer loader market.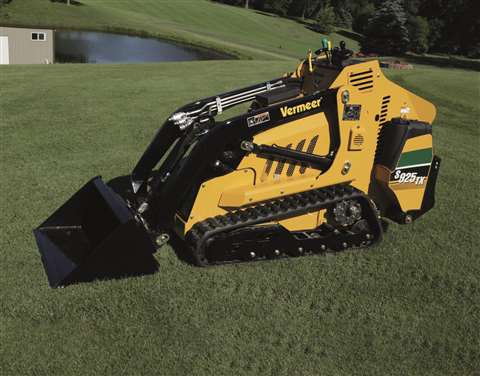 At the peak in the late 1990s and early 2000s, demand ranged from 65,000-75,000 machines per year. Today sales are around half that at 34,000 machines per year.
The shift in North America has been towards compact tracked loaders, which started to be offered by most of the major original equipment manufacturers in the late 1990s and early 2000s. Off-Highway Research predicts that demand for these machines could reach 60,000 units this year.
As these machines are very similar to skid-steer loaders in their design and operation, it could be argued that the change in North American preferences has simply been for a tracked, rather than wheeled undercarriage, rather than a total shift in taste and demand.
Nevertheless, this change in the biggest compact loader market in the world has taken tracked machines from being a niche product 20 years ago to the most popular solution in this overall size class.
About Off-Highway Research
Off-Highway Research is the world's leading provider of market intelligence and forecasts for the global construction equipment industry. With offices in the UK, China, India, the USA and Japan, it offers unrivalled market insights, helping its clients to set their global strategies, and plan and invest for profitable growth.
For more information, please visit www.offhighway.co.uk