ERA welcomes Groupe LT and Epiroc
The ERA is very pleased to welcome Groupe LT and Epiroc as new members! Groupe LT has joined the ERA as a direct member and Epiroc as an associate member.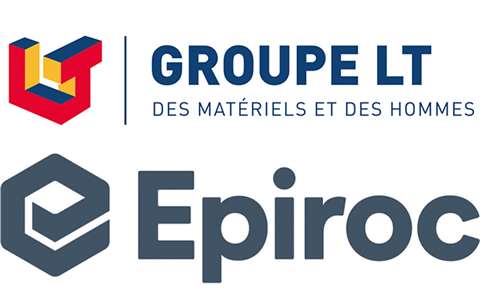 Groupe LT (L for "location", i.e. rental, and T for transport) is a French company created in 2003, one of the leaders in construction equipment rental and in transportation.
Groupe LT has 16 branches in France, 350 employees and 500 vehicles. Their range of rental equipment goes from road signs to construction equipment (with or without operator), including also bungalows and containers.
For more information about Groupe LT, please visit their website, www.groupe-lt.fr.
Epiroc AB is a Swedish manufacturer of mining equipment. It is headquartered in Stockholm and has its manufacturing facilities in Sweden, the US, Canada, China, India and Germany.
Epiroc has its roots in Atlas Copco, which was founded in 1873 in Stockholm. It was created as a result of Atlas Copco's decision to split out its legacy business of mining equipment.
Atlas Copco began to produce rock drills in 1905. In January 2017, Atlas Copco's Board of Directors decided to propose during the Annual General Meeting that the company be divided and that the mining and infrastructure business be listed as its own separate company in 2018.
Epiroc was officially created on 1 January 2018 and subsequently got listed on Nasdaq Stockholm stock exchange on June 18, 2018.
For more information about Epiroc, please visit their website, www.epirocgroup.com.
For more information on membership of the ERA, please contact the ERA team at era@erarental.org.