Erith completes complex power station works
United Kingdom-based Erith Contractors has successfully completed the removal of 91 springs and hanger rods within the reactor structures at Bradwell Power Station in the east of England. The company said this highly complex project required an extremely niche skill set, as well as exceptional levels of safety precautions, planning, management and supervision.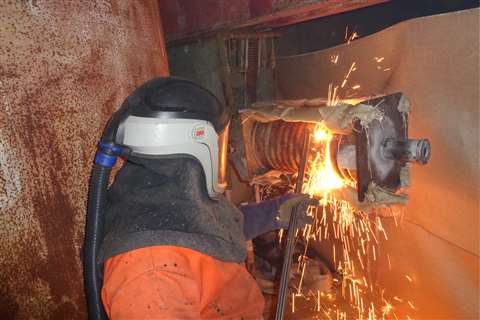 Erith has undertaken work at Bradwell for nearly a decade as a supply chain partner to Magnox. However the springs and rod hangers presented new challenges to the multi discipline project team, including the tremendous amount of stored energy in each spring.
Erith also had to work in radiological conditions within confined spaces to complete the work where there were significant levels of asbestos.
To successfully carry out the project, Erith worked with its in-house design team, Swanton Consulting and the client, with Erith's asbestos and demolition departments developing bespoke Safe Systems of Work documents for spring restraint system installation, trial cuts, fire tests, hot cutting of the springs, drop rods and tie-bars.
The 91 springs were cut over the course of a two-month programme after a six-month planning period, and this phase of work took place without a single health and safety event.