ESTA appointment signals transport expansion
By Alex Dahm27 January 2016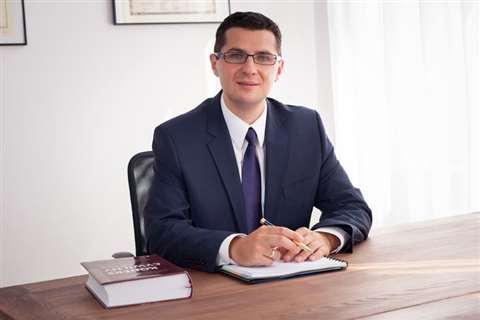 The European association for abnormal transport and mobile cranes (ESTA) is accelerating its expansion plans with the appointment of a new transport executive.
Lukasz Chwalczuk is the current president of the board at the Polish heavy transport association OSPTN. He will retain this position while taking on additional responsibilities on behalf of ESTA.
A fluent English speaker, Chwalczuk has been OSPTN president since March 2014 and is a well-known expert in transportation and freight forwarding, speaking regularly at Polish and international conferences, ESTA said. Commenting on the appointment Søren Jansen, ESTA director, said, "ESTA is becoming too big and the workload becoming too heavy for our current level of resources."
One of Chwalczuk's first priorities will be to grow membership and contacts in new markets where ESTA is not currently represented, especially in central and eastern Europe. In Poland OSPTN has been working hard to improve safety and to ensure that transport companies specializing in abnormal loads are not adversely impacted by inappropriate laws and regulations.
For ESTA Chwalczuk will also be lobbying to improve the harmonisation of the rules and regulations governing heavy transport throughout Europe to help companies work across borders and to raise safety standards.
Lukasz Chwalczuk said, "The countries of central and eastern Europe are currently going through a process of reform in parallel with steady and dynamic economic growth. They have long ago caught up with western companies with regard to fleet and equipment, but now is the time for Europe to bring together its regulations and rules, to ensure the highest standards across the continent."