ESTA competition record
By Alex Dahm22 April 2020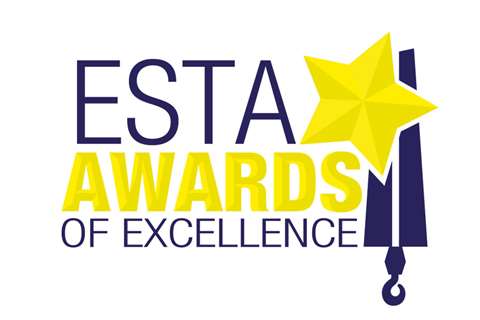 The finalists for the ESTA Awards 2020 have been announced by the jury of experts.
A record number of entries were received for this year's European Association of Abnormal Road Transport and Mobile Cranes (ESTA) Awards of Excellence. These are presented during the annual ESTA Users' Night and Awards gala dinner and presentation event.
A maximum of four finalists are shortlisted in each of the ten categories. The 38 selected this year come from 24 companies and 13 countries. They were chosen from a larger group of entries than in any previous year. The 2020 list once again shows how the awards have become a major pan-European event.
The awards will now take place on a new date, 24 September (previously 23 April and 13 October 2020) changed again because of the impact of the Coronavirus, as an online virtual event. For details and to book, see: https://www.khl-group.com/events/esta/ or: http://estaeurope.eu/meetings
The shortlist for this year's awards, by category, is as follows:
Cranes: telescopic, lifting capacity less than 120 tonnes
Dufour
An installation height of 85 metres, minimal ground pressure, restricted space and no oversailing were all challenges in this job to install glazing panels on a prestigious development in Paris, France.
Kynningsrud Nordic Crane
Recovering a derailed and overturned freight train in an awkward spot on a slope by a river in a remote part of Norway was a challenge met using a pair of 90 tonne cranes lifting in tandem.
Cranes: telescopic, lifting capacity more than 120 tonnes
BMS
Lifting large steel girders weighing 75 tonnes in difficult conditions near an airport runway meant height restrictions and placing the crane on 6 metre high supports surrounded by a 20 me concrete wall.
Mammoet Europe
A way had to be found at short notice to replace a 12.6 metre diameter storage tank between five pipe racks in a no-lift zone at a chemical plant which was still running and the tank had turned out to be much heavier than projected.
Schot Verticaal Transport
To replace a large yard crane's slewing ring the entire 80 metre boom weighing 150 tonnes had to be removed from the mast in one lift, using a trio of mobile cranes working together in one triple crane lift.
Wagenborg Nedlift
Lifting and placing six girders, each weighing up to 85 tonnes, in a small and restricted site was achieved in daylight and without additional traffic holdups using 700, 500 and 400 tonne wheeled mobile cranes.
Cranes: lattice boom
Autovictor
A pair of large wheeled mobile cranes supported by a pair of smaller telescopics was used to lift multiple components of a steel bridge weighing a total of 390 tonnes linking the tops of two tower buildings at a height of 82.5 metres.
BMS
A sequence of lifts completed using a pair of 1,1350 tonne lattice boom crawler cranes culminated in a spectacular 753 tonne tandem lift of a 12 MW wind turbine nacelle installed with a hook height of 166 metres for a hub height of 135 metres.
Fratelli Paradiso
Installing a 48.6 metre diameter tank roof weighing a total of 124 tonnes was achieved using one 750 tonne crane lifting the delicate steel structure via 14 attachment points at 35 metres radius to a height of 12 metres above the ground.
Sarens NV
Exchanging a pair of 350 tonne legs on a jack up barge meant a 1,250 tonne capacity crawler crane with a capacity-enhancing boom system lifting at a radius of 37 metres with the boom tip at a height of 132 metres - and all that after the crane had been assembled 16 metres below street level at the bottom of a dry dock.
Transport: trailer and load under 120 tonnes gross combined weight
Bedmet
A convoy of four large fuel tanks, each 10 x 6 x 6.6 metres and 61 tonnes, made a 380 km journey in five days on public roads and by barge from Czech Republic to the Hinkley Point-C nuclear power station in the south west of the UK.
Bolk Transport
Four storage tanks were moved by road, water and then road again from Germany to Luxembourg on special beam trailers allowing passage underneath pipe bridges 5.4 metres high.
JCS Trade & Services
Ten months of hard work culminated in an 19 day journey for a pair of copper smelting plant vessels standing 5.75 metres and 6.47 metres wide, encompassing barge and road transfers and even a lack of water in the Odra River.
Universal Transport Praha
An SU25 military jet aircraft was a spectacular sight - 21 metres long by nearly 15 metres wide and 6.6 metres high - as it made its way by road specially loaded to "fly over" traffic lights and other obstructions along the route.
Transport: trailer and load above 120 tonnes GCW
Collett and Sons
Suspending cold box sections weighing up to 90 tonnes clamped in two multi-axle bogie trailers allowed them to float and be a short enough combination to travel on UK motorways while also providing hydraulics to raise and lower the load to clear obstacles.
Fagioli
A 245 tonne transformer, 9.8 x 4.5 x 3.9 metres (LWH) was transported 55 km from Modena, Italy, to Marghera Port (for onward travel to Norway), primarily using 2 x 15 axle lines of modular trailer with a Schnabel and 1 x 12 axle lines of self propelled modular transporter for an all-in convoy length of 75 metres.
Friderici Special
One transformer in a 245 tonne convoy 56.6 metres long, 3.4 wide and 4.2 tall was transported across the Alps, on the Bernina Pass at an altitude of 2,330 metres, negotiating many bridges, viaducts, tunnels and hairpin bends, all within an axle load limit of 10.8 tonnes.
Kahl & Jansen
A project to transport a 400 tonne stator by road, water and road, from the generator at an old coal-fired power station for use at another power station 90 km away was in planning for almost a year and the combination was more than 100 metres long with an impressive total weight of 798 tonnes.
Combined techniques
Fagioli
As part of a demolition consortium working on the old Morandi bridge in Genoa, Italy, after its partial collapse, Fagioli was responsible for the lowering of remaining sections, weighing up to 1,000 tonnes, using a range of equipment, including a combination of tower lift, strand jacking, SPMT and crawler cranes.
Kraanbedrijf Nederhoff
This paper mill construction job was to collect a 95 tonne steam boiler, with a diameter of 4.95 metres, from Germany and get it to Eerbeek in the Netherlands, by road, negotiating challenges that included crossing railway tracks, a limited capacity bridge and then installing the boiler through a hole in the roof with 140 mm clearance from the roof trusses.
Mammoet Europe
Transporting a trio of 3,000 tonne, 72 x 24 x 11 metre lock doors from Korea and installing them at the Port of Amsterdam, in the world's largest lock, was a challenge met by Mammoet using a range of equipment, including strand jacks, barges, wheeled mobile and floating cranes, and gantries.
Wagenborg Nedlift
Central Hamburg was the biggest challenge in the move and installation of six 340 tonne concrete bridge beams measuring 30 x 7.7 x 2 metres, in a job requiring 80 lines of SPMT, multiple hydraulic lifting gantries and a 200 tonne mobile crane.
Safety
Liebherr-Werk Ehingen
RemoteDrive is a radio remote control system allowing the operator to manoeuvre an LTC 1050-3.1 wheeled mobile crane in tight spaces and awkward positions while selecting the best vantage point, which is often outside the usual operator cabin, from which to make the moves using abelly box type transmitter.
Mammoet Europe
Development of an adaptable reverse warning alarm system for certain types of trailer, which incorporates a switchable combination of amber beacons and audible alarms, according to whether or not there is a spotter or if the driver is working alone.
Sarens NV
To develop and implement an integrated certification to align the same level of safety, health, environment and quality (SHEQ) across all Sarens business units worldwide that would reduce external visits and costs and create a uniform system over time.
Windhoist Ireland
An electrically driven hook block turning tool, operated remotely, which allows the load to be lifted, turned, positioned and manipulated in a safe, controlled manner, without having to put personnel under the suspended load.
Innovation: end user
A Hak Transportbedrijf en Werktuigenverhuur
An unusual method of installing multiple large lightweight polyester, shed-like shells on the façade of a building under refurbishment using a roof mounted crane with a vacuum lifting system.
Sarens BV
A lifting beam suspended from a crane outside the wall of a building that can be inserted as a balance beam before applying a 15 tonne counterweight on the other end, held and controlled by a second crane, where its movement downward creates a lifting action on the end of the beam inside the building to allow lifting and extraction of loads without having to go in through the roof.
Sarens NV
A calculation tool for SPMT to determine static and dynamic axle loadings and evaluate tipping angles, plus allowing the pinning up of axle lines, evaluation of ground pressure and trailer bending to test if a transport is safe.
Mammoet Europe
A specialized transport project in Norway requiring a lot of power to move loads on steep slopes was a challenge met using the 1,000 hp Trailer Power Assist hydraulic power pack system designed to deliver twice the pulling force of a conventional prime mover.
Innovation: manufacturer
Enerpac
The hydraulic Self-Locking Cube Jack is designed to be an easy to use, safe, compact and portable alternative to traditional wooden cribbing for multi-point lifting jobs up to 2 metres.
Liebherr-Werk Nenzing
Crane Planner 2.0 is a software for planning heavy lifting jobs safely and economically, considering site conditions that include soil type, available space, obstructions, required capacity, load dimensions, and so on.
Spierings Mobile Cranes
Plug-in hybrid upper engine concept for the larger Spierings models of mobile folding cranes on four and six axle carriers to help build on the company's environmental awareness embodied by the pioneering City Boy model which can run on electricity.
Tadano Demag
The electro-hydraulic E-Pack is a way of operating the AC 45 City wheeled mobile telescopic crane inside buildings or at night in the city using mains electricity and without running the on board diesel engine, thereby reducing noise and exhaust gas emission.
SPMT (self propelled modular transporter)
ALE
A high profile project to relocate a fragile historic naval vessel more than 70 years old from the docks to a museum on public roads had to be done without using a big crane to load it so SPMT was an invaluable solution.
Fagioli
Moving a series of so-called bullets – industrial vessels 80 metres long and weighing up to 460 tonnes each – required the unique features of SPMT, plus turntables, spreader frames and specialized lashing, among other things, on a challenging journey by land and sea.
Mammoet Europe
SPMT (all 192 wheels of it) was instrumental in the 12.5 km journey from airport to hotel for a Boeing 747 jumbo jet airliner weighing 160 tonnes, which made a spectacular sight as it travelled across a flat landscape of fields and ditches owned by 15 landowners, plus a major highway.
Sarens NV
Replacing a 2,500 tonne bridge was a job done in two parts, each within the required 12 hour timeframe, using 82 axle lines of SPMT, four CS1000 jacking towers, a BS610 Sarens Support System and twin barges.