EU boost for Croatia's rail network
By Mike Hayes30 December 2019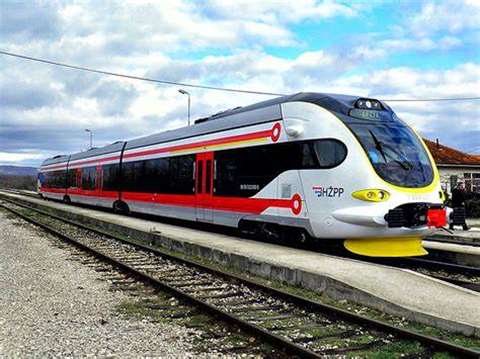 A €463 million rail improvement project in Croatia has been given the green light by the country's Prime Minister, Andrej Plenković.
The work includes the reconstruction of 44km of existing track between Karlovac and the Croatian capital, Zagreb, plus the building of a second track from Hrvatski Leskovac to Karlovac.
The project also includes the renovation of the Hrvatski Leskovac, Jastrebarsko and Karlovac stations, and transformative work at the stations of Horvati, Zdenčina and Draganići.
It is reported that the upgrading of the line, plus installation of new signalling and telecommunications systems, will enable trains to travel at speeds of up to 160kmh.
The Karlovac-to-Zagreb line upgrade will form part of a larger project to build a lowland railway, running from neighbouring Hungary to the Croatian port of Rijeka, on the Adriatic coast.
The connection is intended to boost Croatia's trade with markets in Central Europe.
At the signing ceremony, Plenković said, "In public life, it is important to continue to raise awareness of the added value of EU membership. This project, worth HRK 3.45 billion [€463 million], of which HRK 2.7 billion [€362 million] are entirely grants from the European budget to Croatia, is another example of how important EU membership is for the development of Croatia, and for the development of transport or railway infrastructure in this particular case."
Plenković went on to say that Croatia will invest €3 billion in railway infrastructure over the next ten years.
The president of the board of HZ (Croatian Railways) Infrastructure, Ivan Kršić, said, "Tenders are underway for project studies to upgrade the next two railway sections to Rijeka: Karlovac - Oštarije and Oštarije – Škrljevo. We have obtained the necessary location permits and plans are also underway to improve the Škrljevo - Rijeka - Jurdani section, which is the fourth and final section of the Zagreb - Rijeka railway line."