EU to part-fund €363 million Danube bridge
By Mike Hayes03 September 2019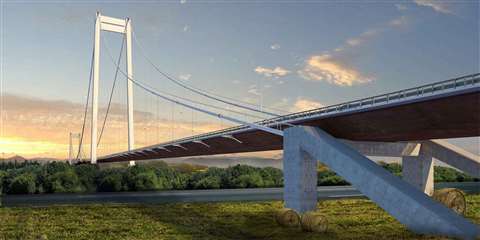 The European Union (EU) has agreed to help finance a major bridge construction project in Eastern Romania.
The total cost of the project is reported to be approximately €540 million.
The scope of the contract includes the design and build of the Brăila suspension bridge, totalling 1,975m in length, with a main span of 1,120m, and two side spans of 490m and 365m in length. Two 110m-long bridge access viaducts will also be built, as well as 23km of connecting roads.
The European Commission's (EC) representation in Bucharest announced that the EU has pledged €363 million for the project, from the European Regional Development Fund.
The bridge – to be built by Italy's Astaldi and Japan's IHI Infrastructure – is intended to improve transport connections between northern Romania, the city of Tulcea, the Danube Delta and the port of Constanta in the south of the country.
The EC also expects improved connections to develop trade throughout the region.
Johannes Hahn, the EC's commissioner for European neighbourhood policy and negotiations on enlargement and regional policy, said, "This EU-funded project will clearly improve the quality of life in the region through shorter and safer road routes. Through simpler connections to Moldova and Ukraine, the cohesion project will also contribute to intensifying EU relations with its neighbours."