Euro Auction makes Spanish move
By Sandy Guthrie27 January 2015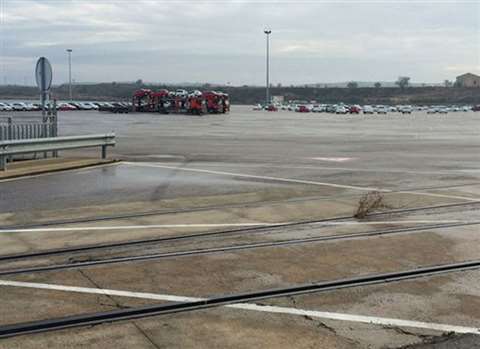 Euro Auctions, the UK-based auctioneer of construction machinery and industrial equipment, is continuing its expansion with the acquisition of a new permanent auction site near Zaragoza, Spain.
The first sale at the new site will be held on 25February, 2015.
Located at Zuera, just north of Zaragoza, the new Euro Auctions site is described as having a central location, as it is less than 250km away from Madrid, Barcelona and Southern France, which it said were key markets.
It added that the site offered easy access to ports like Santander, Bilbao and Barcelona, which it said was extremely important in the equipment market. The new location is also served directly by the railway network.
The 34ha site has an entirely asphalted surface, allowing for better presentation of equipment, which Euro Auctions said was a significant factor. It added that having previously been used as a car storage and preparation area, the yard already had all the associated features that would allow for a smooth transition into an auction facility. It said that the site also had excellent potential for future development to enhance the auction experience for buyers and sellers.
Jonnie Keys, general manager of Euro Auctions, said, "Spain is an important and expanding market for Euro Auctions, and we continued to look for the right site that allowed access to other key markets either through various ports or internal motorways.
"This, coupled with the excellent facilities offered at Zaragoza, was fundamental in our decision to relocate to this region, not to mention having Madrid and Barcelona, the two largest cities in Spain, within a 250km commute."
Euro Auctions has been conducting agricultural and construction machinery auctions in Spain since 2010 from its Valencia site, but it said that continued company growth led it to consider a move to the new location with its improved facilities and infrastructure, coupled with the proximity of the large French market.