Euro Auctions' first timed auction
By Thomas Allen22 November 2017
UK-based auctioneer of industrial, construction and agricultural machinery Euro Auctions will hold its first timed auction in response to growing demand in the Asia Pacific Rim region.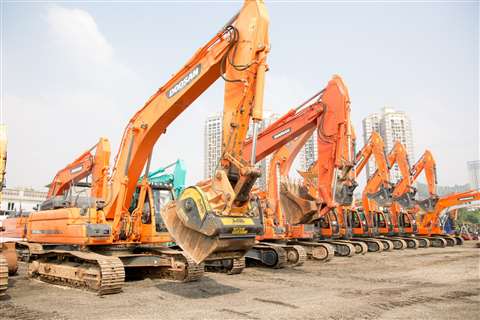 Being coordinated by the company's new Hong Kong operation, this timed auction follows the success of Euro Auctions' first physical Hong Kong sale in September of this year, at which more than 70% of all winning bids were placed online. Indeed the internet is becoming an increasingly relevant platform for auctioning used equipment.
Jonnie Keys, commercial manager of Euro Auctions, said, "Organising our first ever timed auction in the Asia and Pacific Rim region was therefore the logical next step in our development as it means equipment doesn't have to be transported to a central location and busy buyers also have more flexibility in pre‑placing bids, plus they don't have to attend on the day."
Timed auctions differ from the established Euro Auctions sales concept in that there is no live, physical auction to attend. Instead, bidders submit their maximum bid in advance and the automated auction system increases bids in pre-agreed increments on behalf of all registered bidders, up to their set maximum.
If outbid, the bidder is automatically sent an email inviting them to increase their maximum offer.
When the end time is reached, each lot goes to the highest bidder at that moment.
So far, machinery from brands including Liebherr, Kato, Komatsu, Cat, Doosan, Hitachi and Volvo have been consigned to this Hong Kong timed auction.
The equipment includes a selection of excavators ranging from 10 to 45 tonnes, mobile cranes ranging from 25 to 220 tonnes, articulated dump trucks, and other smaller items such as generators and compressors.
Based on customer feedback and the general forecast, Euro Auctions is expecting significant growth in the Asia Pacific Rim region's used construction equipment sector over the next few years.
The auctioneer has responded to this by establishing new auction facilities in Hong Kong and Dubai earlier this year.
All transactions in the Hong Kong timed auction are set to conclude on 7 December.