Euroconstruct heads to Paris
By Sandy Guthrie28 September 2018
Learning from the experiences of the Greater Paris region will be a key part of the 86th Euroconstruct conference, which will be held in the French capital, on 22 and 23 November, 2018.
The research and consulting group was founded in 1975, and offers analysis of and forecasting for construction market trends in Europe. It has members representing 19 countries around the continent.
As well as providing European construction forecasts up to 2021, the conference's special topic will be Challenges to build metropolises of tomorrow: key learnings from Greater Paris region.
The conference will discuss the opportunities and new requirements for construction markets in the Greater Paris area development. It will also look at the 2024 Paris Olympics, and consider what leverage effects can be expected for construction markets, and how adopting digital practices will help the construction industry face these challenges.
The keynote speaker will be Nicolas Ferrand, general manager of Solideo, the company in charge of the delivery of Olympics infrastructure for Paris 2024. Solideo will be supervising all the works for equipment, roads, stadiums, sports venues and the Olympic Village.
Ferrand will talk about the commitments and expected requirements regarding the tenders to be attributed for the Olympics infrastructure works, with a budget of over €3 billion.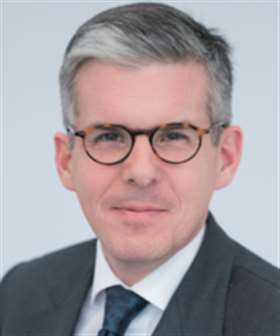 Jacques Godron, president of the Business Club of Greater Paris, will also address the conference.
Created by Godron in May 2012, the Business Club brings together companies that invest sustainably in Greater Paris and its territories. He will discuss opportunities and new requirements for the construction markets in the Greater Paris region development.
BDO–BIPE Advisory, the French member of Euroconstruct, will host the conference, which will be on Friday 23 November. The day before, the organisers are hoping to arrange a visit to the construction site of the extension of the world-famous Roland Garros Stadium – part of the preparation of Paris 2024 Olympics.
On the evening of 22 November, there will be a Gala Dinner, held at La Maison des Polytechniciens in the heart of Paris.
More information can be obtained from the conference website at euroconstruct.lebipe.com.