Eurogruas buys nine Liebherrs
By Christian Shelton12 September 2017
Spanish lifting and transport company Eurogruas has added nine new Liebherr mobile cranes to its fleet as part of what it says is a modernisation and expansion drive.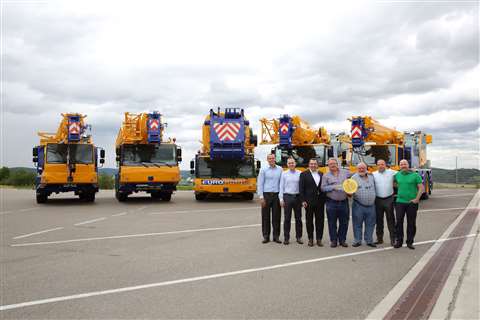 The order comprised two LTM 1040-2.1s; two LTM 1060-3.1s; one LTM 1070-4.2; an LTM 1095-5.1; two LTM 1300-6.2s; and one LTM 1500-8.1.
The Eurogruas group is made up of various crane contractors based in the south of Spain and, in total, the group operates around 150 mobile and crawler cranes with lifting capacities up to 1,000 tonnes. It said its new cranes would be distributed at its various outlets across southern Spain.