Eurogrues Maroc continues to invest
By Leila Steed07 November 2019
Morocco-based lifting and handling rental company Eurogrues Maroc has added almost 100 Genie boom lifts to its fleet this year and is planning to add another 100 units in 2020.
The company's most recent order comprised the first Genie Xtra Capacity boom lift model to arrive in Morocco. It offers 300 kg of unrestricted dual lift capacity and features the new automatic envelope control technology.
Mr. Hatim Jaadour, Eurogrues Maroc's sales director, said, "If end-users are not given access to these new technologies, how can you expect them to be aware of their advantages?"
He added, "We have an educational role to play with an offering that, little by little, will help customers to become familiar with the benefits of using these new work-at-height solutions."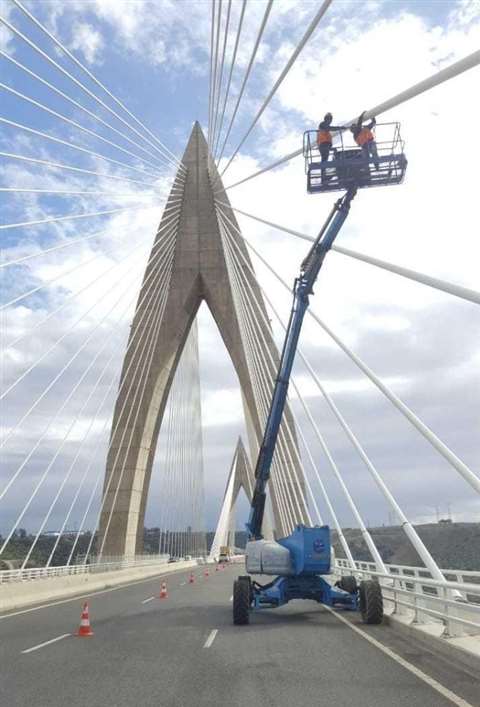 The order also included a number of Genie Z-60 units. According to manufacturer Genie, the FE hybrid model offers low noise and zero emissions when used in its 100% electric mode. Featuring all terrain capabilities, it can be used both indoors and outside.
According to Eurogrues MEWPs are still new to Morocco, having entered the country only about ten years ago as part of the construction of the Renault factory in Tangiers, which saw the introduction of new safety standards.
Eurogrues, which began offering Genie's in 2016, said that over the past two years it had seen behaviour change and end-users becoming stricter on safety.
Jose Antonio Moreno, Eurogrues Maroc's managing director, said, "It's one thing to be the market leader and to reap the benefits, but this also implies having a duty. For us, this means developing the professionalism of our sector. With this comes promoting the safe use of the equipment that we provide, as well as accompanying end-user customers towards new technologies, be it in terms of clean machines that respect the environment, or that, due to their new lift capacities, combine increased productivity with even higher levels of performance."